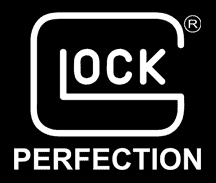 SMYRNA, Ga. –-(Ammoland.com)- GLOCK, Inc. is pleased to announce that Shane Coley has joined the competitive shooting team as Captain of Team GLOCK.
Coley will represent the GLOCK brand in various shooting disciplines along with teammates and fellow shooters, Tori Nonaka and Michelle Viscusi.
Coley has achieved numerous titles as a junior competitor and also as a member of the famed US Army Marksmanship Unit (USAMU). His departure this month from the unit marks the completion of six years of dedicated service to his country.
"As a member of the United States Army, it was a privilege to represent my unit, the military and my country, whether it was at a match in Florida, or on the streets in a foreign country," said Coley. "This is the opportunity that I have waited on for a long time. I'm looking forward to applying my experiences, training and education and put them to use in the industry I have wanted to be in all of my life."
Coley grew up in Mississippi where he was a high school All-State athlete in Baseball and Football. He began shooting at the age of 14 and chose to abandon football his junior year, as well a collegiate career in baseball in order to pursue his dream of becoming the one of the best competitive shooters in the world.
Following in the shooting footsteps of his Father, Rocky Coley, a career Law Enforcement Officer and also an accomplished competitive shooter, Shane began to compete and train. By his seventeenth birthday, he was awarded the Captains role for the USPSA Junior Shooting Team on its ways to competing in the 2008 IPSC World Shoot in Bali, Indonesia. His World Champion Junior title helped to secure an offer from the elite action shooting team, USAMU. Coley picked up two more National Championships while serving six years of active duty.
"As shooting sports evolve, we are seeing incredible talent at a younger age," said Josh Dorsey, vice president at GLOCK. "Youth train in a manner that they are attaining world class speed, strength and stamina in order to participate at the highest levels of the sport. Shane possesses tremendous physical capabilities on the range and mental commitment to managing his life in a disciplined and organized manner. These are qualities we look for in our employees and our shooters."
Coley will be based out of GLOCK headquarters in Smyrna and begin on June 1, 2015.
About GLOCK, Inc.
The GLOCK GROUP is a leading global manufacturer of pistols and accessories. GLOCK's superior engineering has produced a pistol with only 34 parts and a rugged polymer-frame, providing industry-leading reliability shot after shot. GLOCK is renowned for its pistols which are safe, featuring three safeties; simple, offering a low number of components to provide reliability; and fast, with no encumbering parts to slow the speed to fire. This combination makes GLOCK pistols the first choice among consumers and law enforcement, with approximately 65 percent of agencies within the United States choosing to carry GLOCK. Austrian-engineered, the group has manufacturing facilities in the United States and Austria. Based in Smyrna, Ga., GLOCK, Inc. is an advocate for our nation's law enforcement and military personnel, as well as all citizens' Second Amendment right to bear arms. For more information, please visit http://us.glock.com/.