Hunters, anglers, paddlers, hikers, and families encouraged to show how they spend their time outside on public land using the hashtag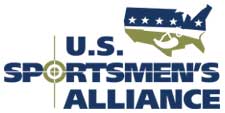 Washington, DC -(Ammoland.com)- As people across the country are getting outside to enjoy the start of summer, the Theodore Roosevelt Conservation Partnership announced their #PublicLandsProud photo contest, created to highlight and support all the opportunities Americans have to hunt, hike, bike, access fishing, and spend time with family on public lands.
Entrants are encouraged to hashtag photos and videos of their best times afield on public lands and to showcase the greatest hunts, biggest fish, and coolest wildlife encounters made possible by public access. The TRCP will consider every photo tagged with #PublicLandsProud and posted to Facebook, Twitter, or Instagram, from now through November 20, and repost the best ones. Photos may even be featured on the TRCP blog or the weekly Roosevelt Report.
Since 2014, efforts have been afoot to transfer federally-managed public lands to the states, which would result in one likely outcome: the fire-sale of these lands to the highest bidder and loss of access for sportsmen and American families. Early this year, hunters and anglers across the West held rallies and responded in their local papers opposing the sale or transfer of national forest and BLM lands. Now, this fight has moved to Washington. Using the #PublicLandsProud tag, sportsmen can show lawmakers exactly what they stand to lose if America's public lands legacy is sold off.
Click here to browse photos and learn more.
View this press release on the web.
Connect with us on Facebook.
Follow us on Twitter.
About Theodore Roosevelt Conservation Partnership
Inspired by the legacy of Theodore Roosevelt, the TRCP is a coalition of organizations and grassroots partners working together to preserve the traditions of hunting and fishing.
For more information on the TRCP, please visit our website at www.TRCP.org.