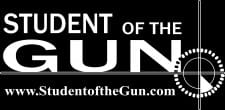 Biloxi, Mississippi (Ammoland)  "A warrior should have an understanding of the peaceful arts as well as the killing arts." said the greatest swordsman Japan has ever known, Miyamoto Musashi. That quote is from "The Book of Five Rings" and is found in the very first chapter on the first page. Musashi was credited with the killing of over sixty men in one on one mortal combat.
When it comes to self-protection and the use of a firearm, far too often we spend our time focusing on the killing portion. We like to focus on guns and ammo and our holster of choice. There is nothing wrong with that as long as we keep our priorities on order.
What do you see more often on the street; an ambulance or a SWAT van? Do you believe you are more likely to be present during a medical emergency or a shooting? We carry guns as instruments to stop a  felon from doing us harm because we know a policeman will rarely be around when bad guys show up. Could we not say the same thing for life-threatening injuries? Do high speed car crashes or industrial accidents happen in the presence of a paramedic?
Student of the Gun University is announcing a policy change for all SOTG training courses. As of July 1, 2015, the Beyond the Band Aid traumatic life-saving course will be a prerequisite to all SOTG U firearms and fighting courses.
"We are simply putting our priorities in order. said Paul Markel, Lead Instructor and Founder of SOTG U. "For years we have been advising responsible citizens to avail themselves to this critical training and we are putting things in perspective. If you want to take our Black Rifle Boot Camp, Ballistic Problem Solving, or Armed Living Enhanced Concealed Carry training you first must take Beyond the Band Aid."
For more information or to reserve a seat in an upcoming Beyond the Band Aid course simply click on the following link Beyond the Band Aid  Seats are limited.  Follow the link to see what folks just like you have said about this life-saving training program.