REDNECK BLINDS JUNE PRODUCT GIVEAWAY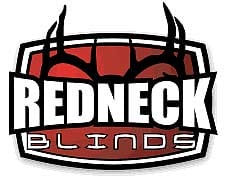 Lamar, MO -(AmmoLand.com)- Redneck Blinds; America's leading manufacturer of maintenance-free blinds, is giving away products every week in June.
There is still one week left in June so there is still time to win a Redneck T-Post Feeder, a Redneck Portable Hunting Chair or a Blind-gear console.
To enter the contest, simply visit www.redneckblinds.com/sweepstakes. To increase the odds of winning, people can share the giveaway on Twitter and follow Redneck Blinds on Instagram.
"We have been developing an entire line of accessories over the last couple years and we like to give away some of our new products to see how people like them. Our contests are a great way for people to test out our products without having to spend any money," said Danny Little of Redneck Blinds.
Redneck Blinds burst onto the hunting season several years ago with top notch fiberglass tower blinds that are built for the gun hunter and bowhunter. Blinds like the Predator Crossover are extremely popular because they offer horizontal and vertical shooting windows.
Redneck Blinds also offers portable bale blinds that resemble a large hay bale. The blinds are perfect for hunters who want to hunt open fields and enjoy hunting from the ground. The Redneck Bale Blind is a secret weapon many professional hunters use when they need to outsmart a big whitetail.
For more information about Redneck Hunting Blinds and to enter the contest, visit www.redneckblinds.com.
About Redneck Blinds
Redneck Hunting Blinds are built in Lamar, MO, by the dedicated staff of Redneck Outdoor Products, LLC. We manufacture a wide variety of products for the outdoor industry. Be assured that despite our unique name there is nothing Redneck about our products. We strive to provide high quality unique products that are designed for hunters by hunters.
For more information, visit: www.RedneckBlinds.com.