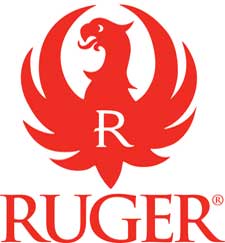 Southport, CT –-(Ammoland.com)- Sturm, Ruger &amp Company, Inc. (NYSE-RGR) is excited to announce the introduction of an all-new Ruger Redhawk revolver chambered to shoot both .45 Auto and .45 Colt cartridges.
This new Redhawk features a very distinctive look and is built with the rugged reliability customers have come to expect from Ruger.
"The Redhawk has been one of the flagship revolvers in the Ruger line for 35 years, and this is the first time we have produced a Redhawk capable of shooting both a revolver caliber and pistol caliber from the same cylinder," said Chris Killoy, Ruger President and COO.

"Customers will not only find this revolver to be attractive, but also very utilitarian for a number of shooting applications," he concluded.
The Ruger Redhawk revolver was Ruger's first double-action revolver specifically designed for the powerful .44 Magnum cartridge. It embodies many advanced features such as a triple-locking cylinder, a unique single spring mechanism for a smooth, light trigger pull and all stainless steel construction.
Ruger Redhawk Revolver in .45 Auto / .45 Colt
This new model features a round butt frame for a more compact feel and hardwood grips that are checkered and textured, resulting in a solid grip and great control. The 4.2 inch, half-lug barrel offers reduced weight and excellent balance. A fully adjustable black blade rear sight and red ramp front sight provide quick target acquisition.
Additionally, the revolver ships with three (3) full moon clips that act as both a speed loader for the .45 Auto rounds and aid in the ejection of the spent cartridges. Additional full moon clips can be purchased at ShopRuger.com.
About Sturm Ruger
Sturm, Ruger was founded in 1949 and is one of the nation's leading manufacturers of high-quality firearms for the commercial sporting market. Sturm, Ruger is headquartered in Southport, CT, with manufacturing facilities located in Newport, NH and Prescott, AZ. Visit: www.ruger.com