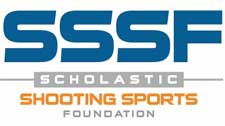 San Antonio, TX -(Ammoland.com)- The Scholastic Shooting Sports Foundation (SSSF) is proud to announce the 2015 recipients in its SSSF Scholarship Program.
Sixty-five Scholastic Clay Target Program (SCTP) and Scholastic Pistol Program (SPP) student athletes will receive scholarships totaling $57,000. SSSF will add another $4,000 to that total in July when it awards scholarships to four additional athletes during Last Competitor Standing events at its 2015 National Team Championships.
From 2013 through its 2015 distributions, SSSF will have awarded $140,000 in scholarship funds to 148 student athletes in the SCTP and SPP programs. Athletes who graduated from high school in 2015 and will enroll in college this year were eligible to apply for this year's scholarships. Awards are based on SCTP / SPP participation, academics, need, and other factors.
The scholarships are being funded by generous sponsors who support SSSF's youth shooting programs, as well as supporters who raise funds through national banquets. For the SCTP scholarships, the National Skeet Shooting Association and National Sporting Clays Association (NSSA-NSCA) contributed $10,000 for 10 awards, and an additional $8,500 was provided by the Amateur Trapshooting Association (ATA), GunBroker.com, NRA, Hodgdon Powder, Zanders Sporting Goods, and MEC.
Of the eight $1,000 scholarships being awarded to SPP athletes, six are being funded by a donation from Smith & Wesson, while others are being funded by a $1,000 donation each from the Joyce Wilson Women in the Shooting Sports Scholarship and the International Defensive Pistol Association (IDPA).
Congratulations to the following 2015 scholarship recipients:
Scholastic Clay Target Program Recipients
Scholarships are funded by the SSSF and NSSA-NSCA unless otherwise indicated:
Jacob Buchanon
 Alaska
Grace Hambuchen
Arkansas
Marshall Anema
Arizona
Danielle Buttermore
Connecticut
Clayton Teall
Florida
Zachary Metz
Florida
GunBroker.com
Ciara Erenberger
Iowa
NRA
Samuel Frederes
Iowa
Joshua Morrison
Iowa
Lake Heaton
Iowa
ATA
Lauren Herr
Iowa
Christopher Martin
Iowa
Caleb Gradeless
Iowa
Samantha Ashland
Iowa
Luke Borden
Idaho
Sydney Carson
Indiana
Conner Haley
Indiana
ATA
Emily Duquette
Massachusetts
Alyssa Minder
Minnesota
Zachary Jung
Minnesota
Emily Hampson
Missouri
Austin Webb
Montana
Hodgdon Powder
Courtney Jones
North Carolina
Hunter Clark
North Carolina
Grant Lind
North Dakota
Madison Webster
Nebraska
Hodgdon Powder
Carl Kessler
Ohio
Sean Curran
Ohio
GunBroker.com
Tess Decker
Oklahoma
Douglas Birchard
Pennsylvania
ATA
Bryce Buckwalter
Pennsylvania
Zane McShane
Pennsylvania
Donovan Barry
Pennsylvania
William Till
South Carolina
Braxton Rider
Tennessee
Harold Doughty III
Tennessee
Samantha Smith
Tennessee
Mathew St.John
Tennessee
NRA Scholarship
Joseph Simmons
Tennessee
Travis Old
Texas
GunBroker.com
Ian Stodart
Utah
Grayson Helms
Washington
Megan Rice
Washington
Abigail Denmark
Washington
Abigail Rosenau
Wisconsin
ATA
Dalton Karow
Wisconsin
Emily Bradley
Wisconsin
Samuel Hovde
Wisconsin
Zachary Hahn
Wisconsin
Zachary Henderson
Wisconsin
Emma Gehring
Wisconsin
Atticus Clark
Wisconsin
Gunnar Kern
Wisconsin
Molly Cocroft
Wisconsin
Joseph Altwies
Wisconsin
Brian Morris
Wisconsin
Zanders Sporting Goods
Pauline Schlais
Wisconsin
MEC
Scholastic Pistol Program Recipients
Franklin Ordway
Oregon
 Smith & Wesson
Eri Martin
Maine
Smith & Wesson
Hunter Reiley
Texas
Smith & Wesson
Ryan Hellyer
Kentucky
Smith & Wesson
Tyler Wright
Ohio
Smith & Wesson
Corey Bucholz
Wisconsin
Smith & Wesson
Amber Rasmussen
Wisconsin
Joyce Wilson Scholarship
Jordan Castro
Washington
IDPA
About SSSF
The Scholastic Shooting Sports Foundation (SSSF) is responsible for all aspects of the Scholastic Clay Target Program (SCTP) and Scholastic Pistol Program (SPP) across the United States. SCTP and SPP are youth development programs in which adult coaches and other volunteers use shooting sports to teach and to demonstrate sportsmanship, responsibility, honesty, ethics, integrity, teamwork, and other positive life skills. SCTP was developed as a program of the National Shooting Sports Foundation (NSSF) until the SSSF was created in 2007 to operate the SCTP. In 2012, SSSF created the SPP and became the managing foundation of both programs.
For more information about SSSF, visit www.sssfonline.org.