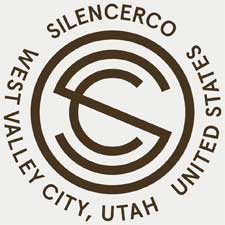 WEST VALLEY CITY, UT –-(Ammoland.com)- Hunting. It's a tradition; something passed down through generations.
It's a challenge, both mentally and physically. It's a way to provide for your loved ones, while at the same time respecting the creatures with whom we share this world.
At SilencerCo, we don't just understand this – we live it. Hunting is a part of our lives, just as much as it is a part of yours.
We had the opportunity to venture into the remote mountains of Alaska in search of brown and black bear.
These creatures are beautiful, intelligent, and notoriously difficult to hunt, so we knew our work would be cut out for us.
Equipped with silenced rifles and accompanied by expert guides, we set off to reconnect with the wilderness and harvest our game.
For more information and to purchase SilencerCo gear visit www.silencerco.com
About SilencerCo:
Founded in West Valley, Utah in 2008, SilencerCo started with a belief in the fundamental premise that firearms don't have to be loud and has now become the market leader in sound suppressors, muzzle devices and related products. By investing in innovation, customer service, organic manufacturing, advocacy, education and talent, SilencerCo is now focused on making firearms hearing-safe for all hunting and shooting applications, introducing products that have never been made before, and making the buying experience a better one.