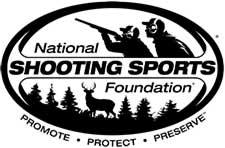 NEWTOWN, Conn –-(Ammoland.com)- Alan Boinus, the CEO of a start-up company that is developing one form of firearms user-authenticating technology for use in what usually referred to as a "smart gun" had some serious advice for Congressional lawmakers this week.
"Mandating gun manufacturers without smart gun technology in their core competency (biometrics, radio frequency identification, electronics, battery storage) to now make smart guns or go out of business is akin to telling the automobile industry that all cars must be electric because Tesla is on the market," Boinus wrote in an op-ed essay in The Hill.
Earlier this week, National Shooting Sports Foundation Senior Vice President and General Counsel Larry Keane told readers of The Hill in a letter to the editor that the firearms industry is opposed to mandating user-authorized technology for firearms, believing that consumers in an open marketplace should determine whether a so-called 'smart gun' is appropriate for them.
About NSSF: The National Shooting Sports Foundation is the trade association for the firearms industry. Its mission is to promote, protect and preserve hunting and the shooting sports. Formed in 1961, NSSF has a membership of more than 6,000 manufacturers, distributors, firearms retailers, shooting ranges, sportsmen's organizations and publishers. For more information, log on to www.nssf.org.