Foundation Purchase of Spring Creek Country Club to Expand Good Earth State Park at Blood Run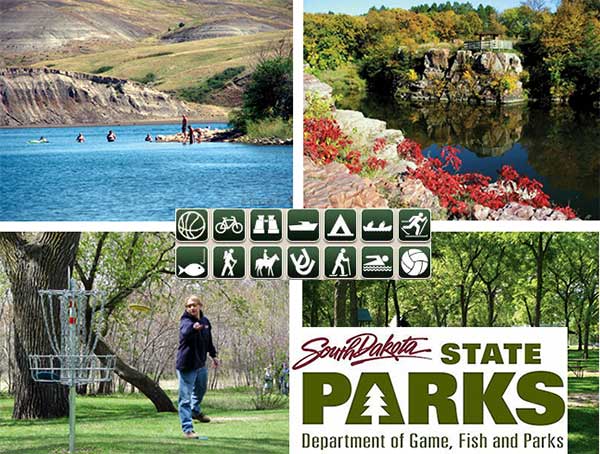 South Dakota -(Ammoland.com)- The South Dakota Parks and Wildlife Foundation (SDPWF) announced today the purchase of Spring Creek Country Club (SCCC) which borders the south side of Good Earth State Park and the eastern portion of the golf course property within the Blood Run National Historic Landmark.
"For the next 10 years the Foundation will lease the golf course back to the SCCC and at the end of that period the Foundation intends to donate the property to the state of South Dakota as an addition to Good Earth State Park at Blood Run," said Jeff Scherschligt, SDPWF board member and project chairman. "This is part of our continuing commitment to a public-private partnership with the state that turns visions and dreams into reality."

"Today we celebrate another milestone in our journey to preserve this historic site with a unique opportunity to add 200 acres and protect the critical viewshed within the landmark boundaries.  The Foundation is entering an exciting Phase II fundraising campaign to help finance this undertaking," said Larry Ness, Foundation president. "To date, the SDPWF private-public partnership has raised $5.5 million for this project and efforts to complete Phase I and kicking off Phase II will bring their total commitment to $7.5 million."

"The states of South Dakota and Iowa are committed to preserving the Blood Run National Historic Landmark and establishing Good Earth State Park. Both states are part of this partnership contributing financial resources to achieve these important goals," noted Doug Hofer, division director of the South Dakota Division of Parks and Recreation.
Gov. Dennis Daugaard affirmed this by adding, "Blood Run National Historic Landmark is one of South Dakota's top priorities for conservation and resource protection. The cultural, educational and recreational value of this site is of immeasurable significance to our state and the nation.  I urge continued private and public support of the SDPWF's fundraising campaign to enhance Good Earth State Park at Blood Run and preserve this unique historic site." 
The announcement of the purchase agreement between the SDPWF and SCCC was made by officials of both organizations at a joint news conference held today at 11 a.m. CDT at the Spring Creek Country Clubhouse, 27122 480th Ave., Harrisburg, S.D.
The SDPWF is a non-profit, 501(c) (3) charitable support organization for the South Dakota Department of Game, Fish and Parks (GFP).