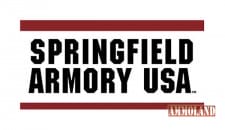 Geneseo, IL – (Ammoland) – Springfield Armory has launched its "Single Stack Summer" promotion, running June 1-Aug. 31, 2015. The promotion offers extra incentives for any new purchasers of its XD-S product line.
Customers can earn three extra magazines and one double-mag pouch free with any purchase of an XD-S Pistol, a $150 value.
The promotion is part of Springfield Armory's efforts to incentivize and reward customers who are looking to buy a new pistol this summer, according to Springfield Armory Marketing Director, Chad Dyer.

"Choosing a handgun for concealed carry no longer entails a series of compromises," Dyer said. "Thanks to the XD-S series, you can feel satisfied with a high-quality product with all the bells and whistles you're in the market for, while making a smart investment in your own personal safety."
The offer includes one magazine each in the flush, mid and X-Tended styles.
To redeem the magazines and mag pouch, customers can visit http://blog.springfield-armory.com/xd-s-single-stack-summer.
Consumers can seek out and contact Springfield Armory retailers by visiting www.springfield-armory.com/retailers.
About the Springfield Armory XD-S Series:
The Springfield Armory XD-S Single Stack is small enough to carry every day to give operators all the features and capacity of a larger pistol in a compact carry size. The XD-S has a 3.3" barrel, a grip width of only .9", and weighs only 23 oz. empty. To learn more about Springfield Armory's XD-S Series: http://www.springfield-armory.com/xd-s-series/