Wireless Image Transmission to Mobile Devices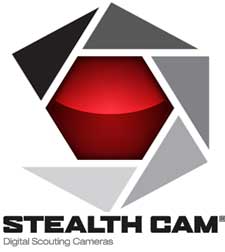 Grand Prairie, TX -(AmmoLand.com)- Stealth Cam, introduced in the year 2000, quickly became the leader in scouting camera innovation.
Continuing to advance technology to the next level, Stealth Cam introduces the next generation of feature-packed scouting camera for 2015 advanced scouting cams, the GXW.
This 12.0 Megapixel- 3 resolutions; 12.0mp, 8.0mp, 4.0mp, integrates 45 'BLACK' IR emitters with a 100-foot range making it great tool for land management, property security, or for hunters tracking potential trophies through their mobile devices.
Taking advantage of today's technology and the outdoor enthusiast's busy schedule, Stealth Cam's GXW provides real time updates using wireless technology. The GXW transmits images or video clips straight to the users mobile device via the free Stealth Cam Remote app giving the avid hunter new opportunities to plan his or her hunting strategies.
The Remote app delivers a highly functional user interface with complete control of camera and wireless settings from the palm of your hand also allowing the user to create & manage multiple image galleries as well as instant sharing via text, email or social media.
The Remote app can operate multiple cameras with one login, showing a pattern of movement for the game they are seeking. Stealth Cam's GXW now supplies another patterning tool to hunters to help manage their property using modern technology.
The GXW records 1080P HD videos with H.264 compression and has a time lapse with PIR Override. A conveniently placed 2.0" color LCD display screen allows an eager user to review photos on location.
Operating the menu program system is simple with the intuitive backlit display. The Reflex trigger speed of 0.4 seconds, an advanced image processor, Matrix advanced Blur Reduction, and Retina Low light sensitivity dynamically enhance the game camera image and video quality. These features provide maximum exposure while covering multiple zones of angle and distance.
This scouting camera sets the standards and beyond in the industry with the GEO-Tag GPS tagging system that allows landowners to manage the cameras and animals with ease by pinpointing location and tracking favorite sites. This camera has a free downloadable app that is iPhone and Android compatible.
GXW Product Features:
12.0 Megapixel (3 resolutions) 12mp/ 8mp/ 4mp
1080P HD Video recording H.264 Compression
Time Lapse with PIR Override
Transmission Resolution- High 640×360 Low 320×180 Video 320X180 (H264)
Built in 2.0" color LCD viewing screen
Reflex Trigger – 0.4 seconds
45 "Black" IR Emitters/ 100 foot range
Intuitive backlit menu programming
Advanced Image Processing
Matrix Advanced Blur Reduction
Retina Low Light sensitivity
16:9 Wide Image Ratio
Quick Set Pre-programmed option
Burst Mode 1-9 images per triggering
5-59 second / 1-59 minute recovery time out
Time/ Date/ Moon Phase/ Temperature/ Name Stamp
GEO-TAG GPS Tagging
Active Time Setting
Multi Lingual (English/ French/ German/ Spanish)
Present time & date (CST)
Manual shot capability
Secure Lock password protection
SF Card slot up to 64GB
SIM Card slot for wireless data card (sold separately)
Test Mode
Video & USB output
Operates on 12 AA Batteries
External power jack for 12V battery box
MSRP: $499.99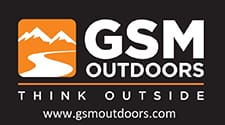 About GSM
GSM provides a wide range of outdoor related products from brands such as Stealth Cam & Wildview scouting cameras, EPIC point of view action cameras, Walker's Game Ear hearing protection & enhancement, Maestro & Western Rivers game calls, Cyclops portable lighting & power, American Hunter & Feeder Max feeders, SSI shooting accessories, and XONE base layer apparel. They go to great lengths to ensure their products deliver the latest features and the rugged durability you demand. So whether you're a seasoned hunter or a weekend outdoor enthusiast, GSM has just what you need to make the most of your outdoor experience. To become a dealer or have a sales representative contact you, please call (469) 586-0428.
For information regarding GSM and their products please visit www.GSMOutdoors.com.
About Stealth Cam, LLC
Founded in 2000, Stealth Cam, LLC offers a variety of digital scouting/surveillance and specialty cameras, along with a variety of accessories to enhance output of these products. For more information, contact: Stealth Cam, LLC, 3385 Roy Orr Blvd. Grand Prairie, TX 75050, Phone: 877-269-8490,www.GSMOutdoors.com/StealthCam or email [email protected] Stealth Cam is a division of GSM Outdoors.
Learn more about their brands at www.GSMOutdoors.com.