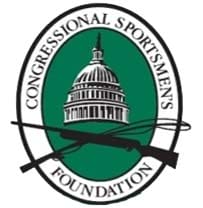 Washington, DC –-(Ammoland.com)- Recently, the Connecticut Senate approved legislation that would allow Sunday archery hunting for deer on private lands in the Constitution State.
Championed throughout the process by the Connecticut Legislative Sportsmen's Caucus, HB 6034 now heads to the Governor for his consideration.
The Sunday hunting ban in Connecticut originated from the American colonial era when puritanical "blue laws" were commonly enacted to encourage church attendance. Today, however, Sunday hunting bans are one of the last remaining examples of these outdated restrictions. With the passage of HB 6034, Connecticut now joins the 45 other states throughout the nation that allow for Sunday hunting in some capacity.
"[This bill] is not all that we wanted, but it represents years of hard work in a bipartisan fashion," said Caucus Co-Chair and Member of the National Assembly of Sportsmen's Caucuses Executive Council, Representative Craig Miner.

"The members of the entire Caucus worked both chambers so that the pitfalls of the past did not spoil the deal."
As a member of the Sunday Hunting Coalition, the Congressional Sportsmen's Foundation has supported the repeal of Sunday hunting restrictions in all instances in which they currently exist. Allowing Sunday hunting in Connecticut will fundamentally increase private property owners' freedom to choose how to manage their land and its natural resources, and will provide an additional adaptive management tool for the Connecticut Department of Energy and Environmental Protection to effectively manage wildlife resources within the state. Additionally, Sunday hunting will result in increased economic activity for the state and will increase access to the resource for Connecticut's 21,000 archery hunters.
Congressional Sportsmen's Foundation
Since 1989 CSF has maintained a singleness of purpose that has guided the organization to become the most respected and trusted sportsmen's organization in the political arena. CSF's mission is to work with Congress, governors, and state legislatures to protect and advance hunting, angling, recreational shooting and trapping. The unique and collective force of the Congressional Sportsmen's Caucus (CSC), the Governors Sportsmen's Caucus (GSC) and the National Assembly of Sportsmen's Caucuses (NASC), working closely with CSF, and with the support of major hunting, angling, recreational shooting and trapping organizations, serves as an unprecedented network of pro-sportsmen elected officials that advance the interests of America's hunters and anglers. Visit: www.sportsmenslink.org