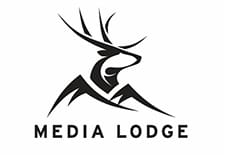 Wilton, CT -(AmmoLand.com)- Media Lodge is excited to announce a multi-year partnership with HuntingLife.com, a leading source for hunting and conservation news, gear reviews, pro staff articles, hunting videos and news reports from the field and convention floors.
"HuntingLife.com is a great partner for us in the hunting community and we are excited to work with their team. With over 160,000 fans on Facebook, they have created an amazing social community of hunters across a broad expanse of social media," said Dan Hall, VP of Network Development for Media Lodge. "We are excited to work with team HuntingLife to develop the site into the cornerstone of our expansion into the hunting market."
Media Lodge is currently the largest online media platform for firearm enthusiasts. Media Lodge is expanding into hunting, fishing, prepping, outdoor adventure and motorsports to provide a well-rounded network of exceptional publishers and content producers. A singular focus on quality publishers, content providers and social communities ensures that the network provides partner brands with the best advertising and editorial reach to influence active outdoor enthusiasts through a combination of premium print, video and online content.
"We are extremely excited about our partnership with Media Lodge. We are looking forward to being a part of the largest online and print network in the industry. Our partnership will allow us to grow and expand HuntingLife.com into a national source of hunting related news, gear reviews and featured articles," said Kevin Paulson, Founder of HuntingLife.com.
To learn more about these advertising and editorial opportunities on HuntingLife.com and the network of properties with Media Lodge, contact Christen Everly at: [email protected]; or 952-847-4437 or Lee Sarles at: [email protected] or 952-847-4438.
Media Lodge is a division of IA Tech, which is also the parent company of GunBroker.com.
About Media Lodge
Media Lodge develops powerful and influential interactive media brands and platforms for active enthusiasts and fans in the shooting, hunting, prepping, fishing, outdoor adventure, and spectator racing sports categories. Media Lodge connects advertisers with these high value and hard to reach audiences. Custom content, video and high-impact display ads are delivered at scale through its exclusive properties including 50campfires.com, GunUp.com, TheTruthAboutGuns.com, M4Carbine.net, ConcealedNation.org, HuntingLife.com, and GunBroker.com.
For more information, visit: www.medialodge.com.