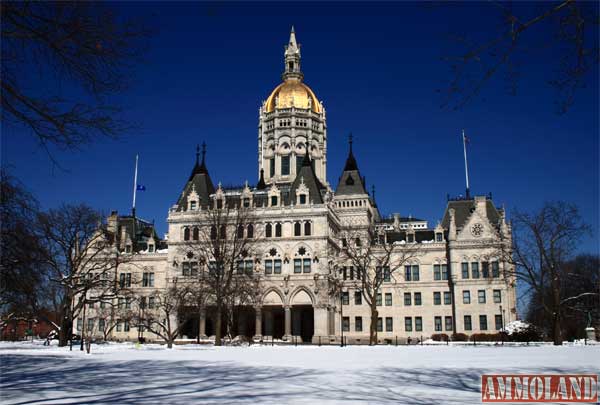 Groton, CT -(AmmoLand.com)- The Connecticut Citizens Defense League (The state's largest grassroots gun rights group) is expressing its appreciation for the State Legislature's decision to cease action on bills that would have seriously affected due process rights of gun owners, particularly Senate Bill 650.
Comments from CCDL President Scott Wilson:
"Fortunately many legislators came to realize that there are already statutes that protect potential victims against domestic violence. If someone truly is a threat to an individual, or if there is proof of active violence, Connecticut state law already has those potential victims covered."

"Persons who never threatened or harmed anyone would have automatically lost possession of their personal property for two years or longer if SB650 had become law. We are talking about people potentially being punished who have never committed a crime, or convicted of any wrongdoing. That is a harsh and unjust outcome to imagine."
Wilson concluded:
"CCDL would like to thank our members for contacting and communicating with their legislators, and for testifying publicly in Hartford this year. Hopefully this outcome marks a shift back towards common sense legislation that impacts gun rights."
About the CCDL
The Connecticut Citizens Defense League was formed in 2009 by a small group of concerned citizens as a non-partisan organization to advocate second amendment rights in the state of Connecticut. Since their founding, the group has grown to over 18.000 members across the state. Thanks to this large supportive base across the state the CCDL has become a fixture of the capitol, and well recognized by committees that see firearms related bills. As the go-to organization in the state they are consulted regularly by lawmakers who have questions and concerns about pending legislation or existing laws.
For more information on the CCDL, please visit: www.CCDL.us.