Shooting USA – IDPA Nationals 2014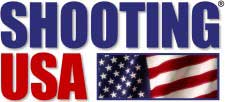 Nashville, TN -(Ammoland.com)- It's the best competing in the sport that could save your life. The top pistol shooters take on threats in real-life scenarios at the IDPA Nationals in Tulsa.
Plus, Hornady sets a new standard to out-perform with Superformance ammunition. And, the first S&W Military & Police, the Victory Model, is one of History's Guns.
Shooting USA's Impossible Shots – Jerry vs. The Machine
Julie Golob takes over the show as guest host to introduce Jerry Miculek being challenged by an unpredictable target machine. Can Jerry cut a card when he doesn't know where it will appear? Plus Cisko has gone Hollywood on us, with two-gun fast draw! And, that gets Impossible when he adds an exercise ball to turn everything upside down.
AIR TIMES BY TIME ZONE
The Shooting USA Hour Wednesday:
Eastern Time: 3:00PM, 9:00PM, 12:30 AM Thursday
Central Time: 2:00 PM, 8:00 PM, 11:30 PM
Mountain Time: 1:00 PM, 7:00 PM, 10:30 PM
Pacific Time: 12:00 Noon, 6:00 PM, 9:30 PM
Shooting USA is listed as a one-hour show in your cable menu.
Shooting USA's Impossible Shots:
Monday
Eastern Time: 4:30 PM
Central Time: 3:30 PM
Mountain Time: 2:30 PM
Pacific Time: 1:30 PM
Wednesday:
Eastern Time: 2:00 AM, 12:00 PM Midnight
Central Time: 1:00 AM, 11:00 PM
Mountain Time: 12:00 AM Tuesday, 10:00 PM
Pacific Time: 11:00 PM Tuesday, 9:00 PM
Saturday:
Eastern Time: 1:00 AM
Central Time: 12:00 Midnight Friday
Mountain Time: 11:00 PM Friday
Pacific Time: 10:00 PM Friday
New Shooting Sports Park in the South
Friday marks the grand opening of the CMP Talladega Marksmanship Park in Alabama. The shooting sports park is considered the most advanced public marksmanship facility in the nation, complete with shooting ranges for all disciplines and a fully electronic scoring system. And, our crew is headed to Talladega for the dedication ceremonies, which you can see on Shooting USA in the coming weeks!
Follow the Action
Be sure to "Like" Shooting USA on Facebook to see more from Talladega! https://www.facebook.com/JimScoutten.ShootingUSA?fref=photo.
About Shooting USA
Jim Scoutten, America's Most Watched Firearms Reporter, has been on the beat for 14 years, reporting the stories of the Shooting Sports and the firearms Industry. The show produces a series of popular segments focusing on historical guns, the personalities in the sport and industry, insider reports from gun tests, and practical tips from shooting sports pros. The show appeals to shooting sports enthusiasts of all ages and skill levels by providing practical tips on safely handling, modifying and repairing their favorite guns.
For more information, please visit www.ShootingUSA.com.