U.S. Marshals Museum, MovieLounge to Host Watch Party for "Bass Reeves: The Real Lone Ranger"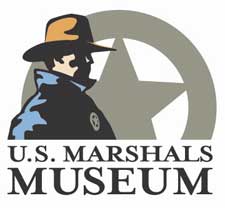 Fort Smith, AR -(AmmoLand.com)- This Sunday, the U.S. Marshals Museum and MovieLounge will host a viewing of "Bass Reeves: The Real Lone Ranger."
Featured as part of FOX's "Legends & Lies" series, Sunday's one-hour episode will highlight the life of Reeves, the first black U.S. Deputy Marshal west of the Mississippi River. The event will begin June 7 at 7:00 p.m. at the MovieLounge, 7601 Rogers Avenue in Fort Smith.
"The Fort Smith community is proud of our rich history with the U.S. Marshals Service," said Jim Dunn, president and CEO of the U.S. Marshals Museum. "We hope everyone will come join the museum this Sunday to learn more about Bass Reeves' long and storied career as a Deputy U.S. Marshal in Fort Smith and the Old West."
After escaping from slavery during the Civil War, Bass Reeves fled into Indian Territory, where he honed his firearm skills and learned several Indian languages. He later went on to become one of the first black U.S. Deputy Marshals, serving alongside the legendary "hanging judge" Isaac C. Parker in Fort Smith. Bass is said to have been a master of disguises, a great shot and one of the most effective lawmen in Indian Territory—bringing more than 3,000 outlaws to justice during his 30-year career.
Admission to the watch party is free. Doors will open to the public at 6:00 p.m. Bass Reeves and marshal-inspired food and cocktails, as well as Ole Miss challenge coins and lapel pins will be available for purchase.
The museum will also offer the opportunity to purchase coins online.
About the U.S. Marshals Museum
The future U.S. Marshals Museum will be a national museum located on the riverfront in Fort Smith, Ark. Museum plans include three permanent exhibit galleries, a temporary exhibit gallery, the Samuel M. Sicard Hall of Honor and a National Learning Center. The museum will tell the more than 225 year story of the U.S. Marshals Service, the oldest law enforcement agency in the United States, and honor the sacrifice of marshals killed in the line of duty.
For more information, visit www.usmarshalsmuseum.org.