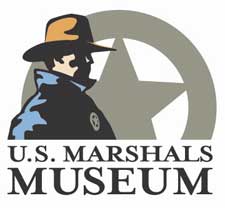 Fort Smith, AR -(AmmoLand.com)- The U.S. Marshals Museum will host a Lunch-n-Learn this Friday, June 26 to showcase the newest artifacts of the museum's rapidly growing collection.
Items featured will include a signed, first-edition copy of Charles' Portis novel, True Grit; materials published by the U.S. Marshals Service; and more.
"Bring your lunch and join us for an exclusive preview of the museum's collection," said Leslie Higgins, director of education. "We look forward to sharing our new artifacts with you and diving deeper into the history of these items and their role within the U.S. Marshals Service."
The Lunch-n-Learn will be held from 12-1 p.m. at the U.S. Marshals Museum, located at 14 North 3rd Street in Fort Smith. The event is free and open to the public. Museum staff will be on hand to answer attendees' questions.
More information is available at usmarshalsmuseum.org or by calling 479-709-3766.
About the U.S. Marshals Museum
The future U.S. Marshals Museum will be a national museum located on the riverfront in Fort Smith, Ark. Museum plans include three permanent exhibit galleries, a temporary exhibit gallery, the Samuel M. Sicard Hall of Honor and a National Learning Center. The museum will tell the more than 225 year story of the U.S. Marshals Service, the oldest law enforcement agency in the United States, and honor the sacrifice of marshals killed in the line of duty.
For more information, visit www.USMarshalsMuseum.org.