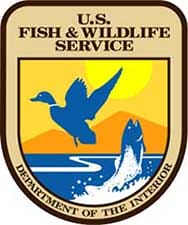 Washington, DC -(AmmoLand.com)- U.S. Fish and Wildlife Service Director Dan Ashe today announced a final rule to classify all chimpanzees, both wild and captive, as endangered under the Endangered Species Act (ESA).
The rule uplists captive chimpanzees from threatened status to match that of wild chimpanzees and removes them from a special rule for primates that allowed some activities otherwise prohibited under the ESA.
"Extending captive chimpanzees the protections afforded their endangered cousins in the wild will ensure humane treatment and restrict commercial activities under the Endangered Species Act," Ashe said. "The decision responds to growing threats to the species and aligns the chimpanzee's status with existing legal requirements. Meanwhile, we will continue to work with range states to ensure the continued survival and recovery of chimpanzees in the wild."
Threats to the chimpanzee, including habitat loss, poaching and disease, have intensified and expanded since wild populations were listed as endangered in 1990. These threats are exacerbated by an increasing human population, the expansion of settlements, and increasing pressure on natural resources to meet the needs of the growing human population. Recovery from the loss of individuals is more difficult for chimpanzees given their slow reproductive rates.
The ESA does not allow for captive-held animals to be assigned separate legal status from their wild counterparts on the basis of their captive state. In 2010, the Service received a petition from a coalition of organizations, including the Jane Goodall Institute, to list all chimpanzees as endangered, prompting a formal review of the status of chimpanzees under the ESA.
"All at the Jane Goodall Institute wish to congratulate the U.S. Fish and Wildlife Service on the decision to include captive chimpanzee in the endangered listing along with wild chimpanzees," said Dr. Jane Goodall, DBE, founder of the Jane Goodall Institute and UN Messenger of Peace. "This will be enormously beneficial to individuals in inappropriate captive conditions. As such it is a tremendously significant decision which will be welcomed by everyone concerned with the well-being of our closest living relatives. Thank you for helping to make their world a better place."
Chimpanzees are found in a wide but discontinuous distribution in 22 countries of equatorial Africa. Across the range of the species, high deforestation rates are destroying and fragmenting forests. Widespread poaching, capture for the pet trade, and outbreaks of disease are impeding chimpanzees' ability to sustain viable populations in the wild.
The Service has funded $9.4 million in grants for conservation efforts to protect chimpanzees, matched by an additional $11.5 million in leveraged funds. These grants have supported field projects in 19 countries and include:
Developing conservation policies and local leadership, and improving law enforcement to ensure the long-term survival and protection of chimpanzees and gorillas in partnership with the Wildlife Conservation Society.
Improving West African chimpanzee conservation through protected area management in partnership with the Wild Chimpanzee Foundation-Africa.
Initiating West African chimpanzee conservation on the Liberia-Guinea border in partnership with Fauna and Flora International.
Funding long-term research and conservation of gorillas and chimpanzees in the Ebo Forest, Cameroon, in partnership with the Zoological Society of San Diego.
Completing a survey of chimpanzees in Senegal in partnership with Iowa State University.
Providing conservation education on gorillas and chimpanzees to local communities in the eastern part of the Democratic Republic of Congo in partnership with the Jane Goodall Institute.
Certain activities involving chimpanzees will be prohibited without a permit, including import and export of the animals into and out of the United States, "take" (defined by the ESA as harm, harass, kill, injure, etc.) within the United States, and interstate and foreign commerce.
Permits will be issued for these activities only for scientific purposes that benefit the species in the wild, or to enhance the propagation or survival of chimpanzees, including habitat restoration and research on chimpanzees in the wild that contributes to improved management and recovery.
The Service will work closely with the biomedical research community to permit biomedical research that must use chimpanzees as research subjects.
The final rule will publish in the Federal Register on June 16, 2015, and will go into effect 90 days after publication on September 14, 2015.
For more information and a copy of the final rule, visit: http://www.fws.gov/endangered/what-we-do/chimpanzee.html.
The ESA provides a critical safety net for fish, wildlife and plants and has prevented the extinction of hundreds of imperiled species, as well as promoting the recovery of many others. The Service is actively engaged with conservation partners and the public in the search for improved and innovative ways to conserve and recover imperiled species.
To learn more about the Endangered Species program's Branch of Foreign Species, visit: http://www.fws.gov/endangered/what-we-do/international-activities.html.
About U.S. Fish and Wildlife Service
The mission of the U.S. Fish and Wildlife Service is working with others to conserve, protect, and enhance fish, wildlife, plants, and their habitats for the continuing benefit of the American people. We are both a leader and trusted partner in fish and wildlife conservation, known for our scientific excellence, stewardship of lands and natural resources, dedicated professionals, and commitment to public service.
For more information on our work and the people who make it happen, visit http://www.fws.gov/. Connect with our Facebook page, follow our tweets, watch our YouTube Channel and download photos from our Flickr page.