All New Episode Airs This Saturday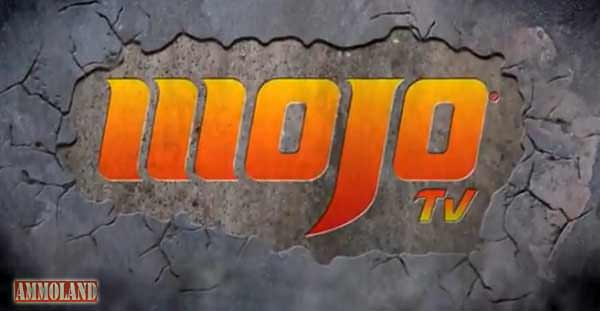 Stafford, KS -(AmmoLand.com)- Mike Morgan takes to the turkey woods with Gobblers on his mind.
Mike takes us from state to state hunting thunder chickens in the most exciting way possible.
Watch for charging gobblers!!!
Preview: https://www.youtube.com/watch?v=PuFBz20LmtY
New episodes premiere Saturdays at 1:30 pm ET on The Sportsman Channel (DISH 395, DIRECTV 605) in the U.S. and Mondays at 1:30 PM ET on Wild TV in Canada.
Broadcast Schedule for MOJO TV on the Sportsman Channel:
Saturday – 1:30 PM ET
Wednesday – 8:30 AM ET
Friday – 5:30 AM ET
Like us on Facebook: http://on.fb.me/1d17CoO
Follow Us on Twitter: http://bit.ly/1djuWCH
Subscribe to our Youtube Channel: http://bit.ly/1ahE2OZ
Sign up for our Mailing List: http://bit.ly/mojo-email-signup
About MOJO TV
MOJO TV is an honest, real life television series that follows Team MOJO as they comb the globe in search of exciting and informative hunts to bring to the viewer. In the course of capturing these hunts on film, Team MOJO is constantly searching for what is needed by hunters with the goal of continuing their history of bringing game changing products to the market. PLUS, sharing their extensive experience with the viewer. In short, it's real hunting with a "what else is needed" flair and "share what we know and learn with the viewer.
About MOJO Outdoors
MOJO has long been recognized as the World Leader in Motion Decoys and progressed as the leader in All Decoys. Today, MOJO is a company unsurpassed in bringing a wide variety of innovative outdoor products to the market that revolutionizes the outdoor experience.
For more information, visit: www.MojoOutdoors.com.