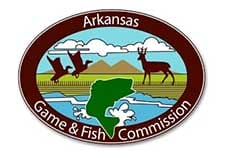 JASPER –-(Ammoland.com)- Twenty-nine Arkansans are wearing broad smiles these days. They are winners of 2015 public land elk hunting permits.
Their names were drawn from several thousand applications during the Buffalo River Elk Festival in Jasper. The drawing was from a squirrel cage with youngsters picked from the crowd doing the drawings. Both the applications and the permits were free.
This fall will be the 18th year of elk hunting in Arkansas. Three more permits will be given in fundraising auctions, two of these for youths. The hunt dates are Oct. 5-9 and Nov. 9-13 with youth hunters in action the Saturday and Sunday before these dates. Public land permit holders are required to attend an orientation on Saturday, Sept. 26, at 1 p.m. at Carroll County Electric Co-op in Jasper. Private land elk hunting with permits issued through landowners will be Nov. 9-13 in Newton, Boone, Searcy, Madison and Carroll counties.
Hunters are allowed to choose their weapons from archery, including crossbows, muzzleloaders, modern rifles, modern shotguns and handguns. Minimum specifications are set for these weapons. In the past 17 years, virtually all elk hunters have used modern rifles.
The public land hunting is on Buffalo National River, Gene Rush Wildlife Management Area and Bearcat Hollow Wildlife Management Area. Hunters are assigned to specific zones within these public lands.
The 2015 elk permit winners:
Oct. 5-9:
Zone 1, either sex: Shane Murphy, Perryville
Zone 3, antlerless: Leslie Williams, Brinkley
Zone 3, antlerless: Bob Lanius, Camden
Zone 1, antlerless: Derek Gellerman, Jasper
Zone 4, antlerless: David Keels, Yellville
Nov. 9-13:
Zone 1, either sex: Olivia McClelland, Enola
Zone 1, antler less: Steven Miller, Searcy
Zone 1, antler less: Joseph Crouch, Marion
Zone 2, youth either sex: Evan Ridenhour, Waldron
Zone 2, either sex: Ronna Rodman, Beebe
Zone 2, antlerless: Dustyn Loy, Perryville
Zone 2, antlerless: Matthew Gauger, Gamaliel
Zone 2, antlerless: Erica Starkey, Greenbrier
Zone 2, antlerless: James Chambers, Nashville
Zone 2, antlerless: Adam Reid, Amity
Zone 3, youth either sex: Ava Clark, El Dorado
Zone 3, either sex: John Rye, Lonoke
Zone 3, antlerless: Zackery Yancey, Peach Orchard
Zone 3, antlerless: Christopher Gage, White Hall
Zone 3, antlerless: Charles White, Hope
Zone 3, antlerless: Sam Philip, Centerton
Zone 3, antlerless: Jon Shelton, Jonesboro
Zone 4, either sex: Phillip Payne, Norfork
Zone 4, either sex: Michael Jaco, Vilonia
Zone 4, antlerless: Larry Gann, Hot Springs
Zone 4, antlerless: Larry England, Bentonville
Zone 4, antlerless: Jesse McMahill, Wideman
Zone 4, antlerless: William James, Benton
Zone 4, antlerless: Michael Cole, Cave City