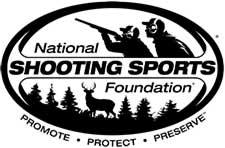 NEWTOWN, Conn –-(Ammoland.com)- The June 2015 NSSF-adjusted National Instant Criminal Background Check System (NICS) figure of 886,825 is the highest June on record for the 17-year-old system, with an increase of 10.1 percent compared to the June 2014 NSSF-adjusted NICS figure of 805,571.
The second quarter 2015 NSSF-adjusted NICS figure of 2,793,230 is the second highest second quarter on record — a 4.5 percent increase over second quarter 2014 and surpassed only by second quarter 2013.
To learn more about last month's NICS report, log in to the member side of nssf.org.
About NSSFThe National Shooting Sports Foundation is the trade association for the firearms industry. Its mission is to promote, protect and preserve hunting and the shooting sports. Formed in 1961, NSSF has a membership of more than 6,000 manufacturers, distributors, firearms retailers, shooting ranges, sportsmen's organizations and publishers. For more information, log on to www.nssf.org.