Season 2 Winner, Chris Reed, Joins BIGshot Targets Pro Staff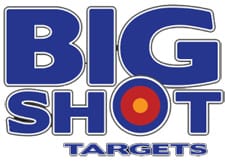 Downingtown, PA -(AmmoLand.com)- BIGshot Archery, LLC, creator of the most innovative archery targets in the industry, is proud to announce the addition of Chris Reed to its elite pro staff.
Reed's son, Colton also joins him as a youth pro staff member for BIGshot Targets in an effort to truly promote BIGshot and Reed's commitment to passing on the rich heritage of archery.
"I'm so happy to welcome Chris and his son, Colton, to the BIGshot Archery family. They embody the spirit of the outdoors and competition both in sportsmanship and in passing on our stick-and-string passion, from target shooting to fist-full-of-dirt bowhunting," said Reed.
Reed joins another BIGshot shooter, 10-time World Champion archer, Levi Morgan.
Chris Reed gained fame as the season 2 winner of History Channel's Top Shot TV show. Before Top Shot, Reed demonstrated his status as a shooting force to reckon with by winning numerous state and national shooting and archery titles including, in 2009, national championships in 12-gauge sporting clays and .22-caliber long rifle shooting. Still, his greatest passion is bowhunting and moreover, sharing that stick-and-string passion with Colton.
"He's taken to it like a moth to a flame. The boy can shoot. Whether we're shooting targets, bowhunting or bowfishing, he gives me a run for my money."

Reed expressed excitement about joining the BIGshot team: "I first learned about BIGshot Targets at the 2015 POMA Conference this past March and was immediately impressed, then a friend brought them out for a weekend of shooting here at home and I got to spend some quality time testing them. I even took time to sight in my daughter Morgan's bow on the BIGshot 14 and it turned into a family shoot. After a full weekend of shooting with Colton and Morgan, the targets barely looked used. The arrow-pull is the easiest I've ever experienced! I'm looking forward to being a part of the BIGshot family."
About Chris Reed
Reed is no stranger to mainstream competitive shooting sports. Along with his laundry list of winnings, he has also been the runner up and a finalist multiple times in Field & Stream's Total Outdoorsman Challenge as well as a finalist in the 2010 National Rifle, Shotgun and Archery Championship. More recently, Chris has appeared on History Channel's Top Guns, Top Shot (season 4) and Top Shot All-Stars TV shows. Currently, Reed stays busy working with a manufacturer of precision rifle chassis, public appearances and competing in shooting and archery tournaments.
About BIGshot Archery
BIGshot Archery, producer of archery and bowhunting's most innovative personal and industrial-strength target systems, was founded in 2003 with a simple vision – to provide quality targets that solve real problems for archers, bowhunters, archery clubs and ranges. From recreational, hunting and professional shooter targets, to game-changing, patent pending, interactive video target systems, BIGshot Archery has revolutionized the way you compete, the way you practice and the way you prepare for your next bowhunting adventure.
For more information about BIGshot Archery, please visit www.bigshottargets.com.