By John Farnam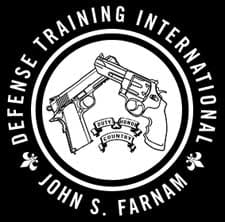 Ft Collins, CO –-(Ammoland.com)- Things are looking up!
Friends on active duty told me this morning that certain officers and S/NCOs are now quietly carrying concealed on base, and off.
No one is admitting it, of course, but some courageous commanders, at great personal risk, have taken it upon themselves to authorize the practice, albeit unofficially.
Real warriors, of which there are still many, don't like being sitting ducks in a shooting war, even when it is obvious that their CIC, and his gaggle of groveling yes-men, contemptuously consider them all cannon-fodder!
"Spartans never ask how many the enemy be, only where they are!"
That's the Spirit!
/John
About John Farnam & Defense Training International, Inc
As a defensive weapons and tactics instructor John Farnam will urge you, based on your own beliefs, to make up your mind in advance as to what you would do when faced with an imminent and unlawful lethal threat. You should, of course, also decide what preparations you should make in advance, if any. Defense Training International wants to make sure that their students fully understand the physical, legal, psychological, and societal consequences of their actions or inactions.
It is our duty to make you aware of certain unpleasant physical realities intrinsic to the Planet Earth. Mr Farnam is happy to be your counselor and advisor. Visit: www.defense-training.com