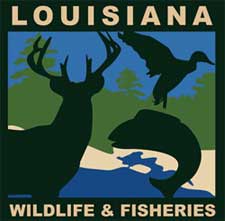 Louisiana -(Ammoland.com)- Louisiana Department of Wildlife and Fisheries agents cited two men for taking alligator eggs without a valid egg collection permit.
Agents cited Paul A. Canik, 47, of Grand Chenier and Christopher M. Trahan, 24, of Lake Charles for illegal possession of alligator eggs and not abiding by rules and regulations on a refuge.
On July 16, agents stopped the pair as they were exiting the marsh in an airboat and flatboat. At the time, Canik explained the eggs were taken from areas he was permitted to collect eggs from. Upon further investigation, the agents were able to determine the nest sites where the eggs had been removed. These locations were not part of the area Canik had been permitted to collect from.
On July 21, agents cited Canik and Trahan and seized 523 alligator eggs, a 18' aluminum boat and a 14' airboat. The eggs were sold at market value for a total of $10,460.
First offense for taking unpermitted alligator eggs carries a $400 to $900 fine and up to 120 days in jail.
Agents involved in this case were: Sargent David Sanford, Senior Agents Derek Logan, Jason Stagg, and Anthony Verret.
For more information, contact Gabe Giffin at 225-765-3966 or [email protected]