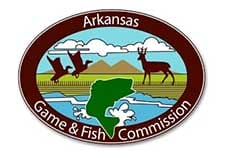 Arkansas  -(Ammoland.com)- Duck numbers in North America were at a record high, but that good news was tempered a bit by a lower pond count in key areas of the breeding grounds in early spring, according to the 2015 Waterfowl Breeding Population and Habitat Survey.
The annual survey, conducted jointly by the U.S. Fish and Wildlife Service and Canadian Wildlife Service since 1955, estimated the breeding duck population at a 49.52 million, a little higher than last year's population of 49.15 million and 43 percent above the long-term average.
Mallards, the favorite duck species for many Arkansas hunters are at an all-time high.
Mallards increased 7 percent to 11.64 million, 51 percent above the long-term average. Green-winged teal populations grew by 19 percent to 4.08 million, 98 percent above the long-term average.
Arkansas Game and Fish Commission Waterfowl Program Coordinator Luke Naylor says many factors contribute to realized hunting success in Arkansas. "As you might expect, over the long run, mallard breeding population estimates and mallard harvest track each other fairly closely here in the most important state for wintering mallards," Naylor said. "So, high counts are always something to be excited about," he added.
Naylor said that despite another year of high population estimates, habitat conditions – as indexed by pond counts – did decline in some areas. "Looking more closely at those numbers reveals declines in survey regions of particular importance to Arkansas. We have benefited from increased mallard production in the Dakotas for a couple decades now, thanks primarily to Conservation Reserve Program lands and wet conditions," Naylor explained.
In recent years, the amount of CRP in the Dakotas has declined rapidly, but wet conditions persisted, Naylor says. "This year brought drier conditions to this region. Late-spring rains improved conditions after the survey and after most mallards had nested, and should provide opportunity for good production of late-nesting species like blue-winged teal. There's no way to predict if drier conditions will persist in future years, but it's important to stay aware of the continued loss of important nesting habitat that we could start to notice the effect of if drier conditions do return to the prairies. Nonetheless, these survey results provide duck hunters with reason for optimism for another year," he added.
"This year's population estimates are not due to great conditions this year, but high because of several consecutive years of great production," said Dr. Frank Rohwer, president of Delta Waterfowl. "All the stars aligned in 2014: There was water in all the right places and at all the right times. Despite the declining pond conditions, the data indicates great population carryover from the last few highly successful breeding seasons."
The May pond count registered 6.31 million — 12 percent lower than last year's soaking wet conditions, but still 21 percent above the long-term average. In the U.S. portion of the prairie pothole region (PPR), which is eastern Montana and the Dakotas, conditions were drier than previous years until significant rains fell in May and June. The Canadian PPR, which is much of Alberta, Saskatchewan and Manitoba, also saw lower pond numbers. But unlike in the United States, a lack of rain later in spring led to unfavorable conditions for breeding ducks.
Most of the ducks that winter in Arkansas come from the PPR breeding grounds.
Drier wetland conditions impact duck distribution and production. Several species — notably pintails — will overfly the prairie if their preferred small wetlands are dry when they are settling in spring.
"When birds pass over the prairie pothole region and settle farther north, they typically do not have as high of reproductive success," Rohwer said. "Pintails and mallards tend to continue north when they don't find sufficient seasonal and temporary wetlands on the prairies."
However, ducks that did settle in the Dakotas were likely able to capitalize as wetland conditions improved later in spring. Rains in May and June improved wetland conditions, which should aid duck production in many areas of the U.S. prairies.
By contrast, most areas of prairie Canada have not received the timely spring rains that occurred in the U.S. prairies. As a result, pond conditions have declined.
In addition to record highs among the breeding populations of mallards and green-winged teal, the gadwall estimate (3.83 million) is the second highest in survey history, and the blue-winged teal estimate (8.55 million) is the species' third highest. Population estimates for wigeon (3.04 million), canvasbacks (757,000), redheads (1.2 million), and scaup (4.4 million) are similar to 2014.
Northern shovelers showed the greatest decline, falling 17 percent to 4.39 million but remaining 75 percent above the long-term average. Pintails continue to be a source of concern, declining for the fourth straight year to 3.04 million birds, 24 percent below the long-term average.