Evolves from regional archery target manufacturer & provider to national brand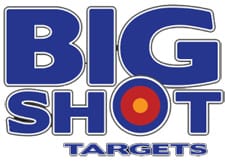 Downingtown, PA -(AmmoLand.com)- BIGshot Archery, LLC, creator of the most innovative archery targets in the industry, celebrates its 10th anniversary this month while reporting record sales nationally.
"We certainly want to thank all our customers for recognizing the quality and value we provide and supporting our growth over the past ten years," states BIGshot's president, Al Perelli. "We began with a vision to provide quality, value and profitability to our dealers and plan to continue those efforts as we grow sales nationwide and forge ahead into the global marketplace."
BIGshot targets' incredible performance, industry-leading innovation and world-class quality continue to deliver as bow manufacturers push the boundaries of speed and energy with ever-evolving compound bows and crossbows.
"Equally important for businesses, our great dealer programs make tremendous business sense and continue to fuel double digit growth in all regions of the country," adds Perelli.
Keep your eyes on the target. BIGshot Targets wants you to celebrate, too! Watch for great dealer incentives and BIGshotTargets.com consumer specials throughout the rest of the year.
"It's our way of saying thanks."
About BIGshot Archery
BIGshot Archery, producer of archery and bowhunting's most innovative personal and industrial-strength target systems, was founded in 2005 with a simple vision – to provide quality targets that solve real problems for archers, bowhunters, archery clubs and ranges. From recreational, hunting and professional shooter targets, to game-changing, patent pending, interactive video target systems, BIGshot Archery has revolutionized the way you compete, the way you practice and the way you prepare for your next bowhunting adventure.
For more information about BIGshot Archery, please visit www.bigshottargets.com.