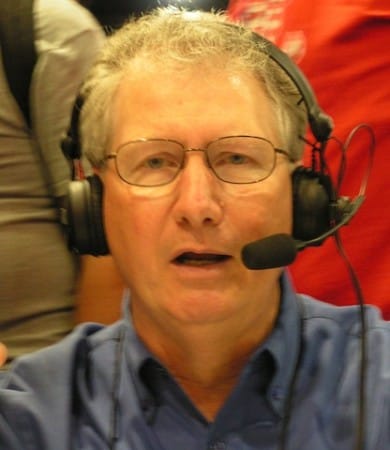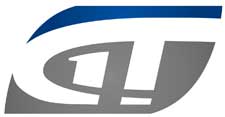 Mandeville, LA -(AmmoLand.com)- It's the latest spy novel from Brad Thor, gun safety for children in schools, and more this week on Tom Gresham's GUNTALK Radio, the original nationally-syndicated radio talk show about guns and the shooting sports.
This week's exciting lineup includes novelist Brad Thor, Louisiana Representative Blake Miguez, Firearms Legal Protection Director of Legal Operations Allen Chandler, and Range Master Bart Spieth.
Brad Thor, author of more than a dozen thrillers, stops by GUNTALK this week to talk about his latest literary release "Code of Conduct" – the tale of a counter-terrorism agent's journey through the world of clandestine groups and hidden agendas. Find out more about Thor and "Code of Conduct" at http://www.bradthor.com/brad-thor/#.VZVbIUYkpSA.
Rep. Blake Miguez, R-Erath, has been busy in his freshman year at the Louisiana Capital, having five of his six bills – in one form or another – reach the governor's desk. His latest to pass is HB466, a bill that allows schools to offer gun safety courses as part of the curriculum. Growing up in Louisiana, Miguez has quite a bit of experience as a hunter and shooter, even competing on "Top Shots". Miguez is also running for re-election this year: http://www.blakemiguez.com. Visit http://www.nola.com/politics/index.ssf/2015/07/louisiana_gun_safety_elementar.html for more information on HB466.
After a self-defense shooting, what do you do? One company that can help you with the aftermath is Firearms Legal Protection. Director of Legal Operations, Allen Chandler, visits this week to discuss the different plans offered by FLP and how the organization can help you and your family. Learn more at https://www.firearmslegal.com.
Bart Spieth is the Range Master at Hillsdale College's John Anthony Halter Shooting Sports Education Center, located just outside of the campus in Hillsdale, MI. According to Hillsdale College, "the 103-acre facility features four American trap fields, a five-stand sporting clays field, a small arms range, a skeet field for both American and International skeet, and a lodge and education center". Spieth visits with Tom to discuss the Ladies for Liberty camp held this summer and the upcoming Couples Camp. Check out https://www.hillsdale.edu/ladies-for-liberty to find out more about the camp.
Tune in Sunday to hear all the details about the next big GUNTALK Giveaway with Nosler, too! Sign up for the Truth Squad newsletter and enter to win at http://www.guntalk.com/win, through July 31, 2015.
About Tom Gresham's GUNTALK Radio
In its 21st year of national syndication, Tom Gresham's GUNTALK radio show airs live on Sundays from 2PM-5PM Eastern, and runs on more than 200 stations every week. Listen live on a radio station near you (http://guntalk.com/site39.php), or via live streaming from one of the stations here: http://guntalk.com/site38.php. All GUNTALK shows can also be downloaded as podcasts at http://www.guntalk.libsyn.com, Apple iTunes, and i-Heart radio, or through one of the available Apps: Gun Talk App on Stitcher, the Gun Talk iPhone App, and the Gun Talk App for Android on Amazon. GUNTALK can also be heard on YouTube, at http://bit.ly/144G3OU. More information is available athttp://www.guntalk.com.
("GUNTALK" is a registered trademark.)