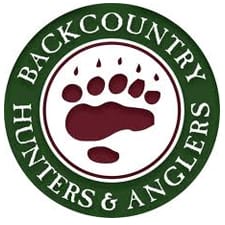 Missoula, MT -(AmmoLand.com)- Colorado Backcountry Hunters & Anglers recently added Mikkel Hylden to their rapidly growing Habitat Watchmen team.
Colorado BHA started the Habitat Watchmen program in 2009, which has since been replicated in multiple other BHA state chapters. Habitat Watchmen serve as BHA's "eyes and ears," their points of contact for issues impacting specific national forests and other public lands.
The Colorado chapter currently has 24 Habitat Watchmen covering 10 of 11 national forests. Hylden will serve as a Habitat Watchman for the Arapaho National Forest in north-central Colorado.
Mikkel was born and raised in Minnesota and lived in Michigan for a couple years after college, but he has (in his words) "fortunately been in Colorado since 1998." Mikkel learned hunting and fishing from his father, brothers and family friends, and uses shotguns, rifles and bows. Currently, hunting big game and turkeys get the majority of Mikkel's available time, but he also chases pheasant and fishes with his daughters.
Mikkel lives in Lakewood and is an engineer by training/schooling, but works in software these days.
Mikkel says, "As I've gotten older, I've enjoyed the nature/wilderness aspects of my hunting and fishing trips as much as I enjoy putting meat in the freezer. But I do like it when both come together. My daughters are just getting old enough to start hunting on their own now, although they've joined me every year for a turkey hunt in Colorado. We're looking forward to hunting and fishing more as they get older."

Colorado BHA Chairman David Lien said, "With the addition of Mikkel—another selfless, dedicated backcountry hunter-angler—to our Habitat Watchmen team, we'll continue expanding our boots-on-the-ground presence in the backcountry, helping to protect and preserve more wildlands and wildlife for future generations of hunters, anglers and other outdoorsmen and women. Thank you, Mikkel, for volunteering!"
Also see the Colorado BHA Habitat Watchmen website: http://www.backcountryhunters.org/index.php/state-chapters/colorado-bha/habitat-watchmen
Formed around an Oregon campfire in 2004, BHA is the sportsmen's voice for our nation's wild public lands, waters and wildlife. With members in all 50 states and Canada, 16 state-based chapters and a chapter in British Columbia, and more than 70,000 Facebook users, the group brings an authentic, informed, boots-on-the-ground voice to the conservation of public lands.
Backcountry Hunters & Anglers is the sportsmen's voice for our wild public lands, waters and wildlife
Learn more about BHA:
Visit our website.
Connect with us on Facebook
Follow us on Twitter.
About Backcountry Hunters & Anglers
Backcountry Hunters & Anglers is The Sportsman's Voice for Our Wild Public Lands, Waters and Wildlife.
For more information, please visit www.BackcountryHunters.org.