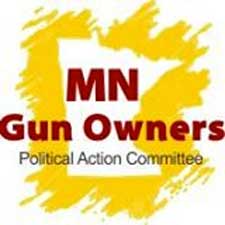 SAINT PAUL, MINN. –-(Ammoland.com)- Today, the Minnesota Gun Owners Political Action Committee called for immediate action by Governor Dayton to allow Minnesota National Guard Members the means of self-defense while on duty.
"Following the attack on military facilities in Tennessee last week, it's clear that our military servicemen and women are being targeted for attack here in the United States," said Bryan Strawser, Executive Director, Minnesota Gun Owners Political Action Committee (MNGOPAC).

"It's unconscionable that we do not allow them the means of self-defense while serving our state."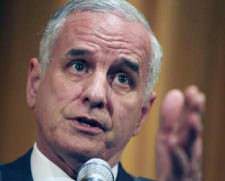 Earlier today, several legislators held a press conference announcing legislation that they would bring forward in the 2016 legislative session to help address this issue.
"We support the proposed bill outlined this morning by House & Senate Republicans, " stated Rob Doar, MNGOPAC Political Director. "We believe it is a good first step and applaud their leadership on this issue."

"However, there is no need to wait until the 2016 legislative session. We call upon Governor Dayton to take immediate action to address this issue by allowing Minnesota National Guard members to be armed while on duty, " stated Doar.

"The Governors of several other states, including Wisconsin, Louisiana, Texas, Indiana, and Florida have authorized the arming of National Guard members to deter attacks and allow them the ability to protect themselves and civilians in case they are targeted, " added Strawser.

The Minnesota Gun Owners PAC has launched a petition drive and advertising campaign to encourage voters to contact Governor Dayton asking for immediate action on this issue.
Minnesota Gun Owners Political Action Committee (MNGOPAC) is a non-partisan single-issue political action committee that supports pro-Second Amendment lawmakers and candidates seeking state and federal office in Minnesota. MNGOPAC mobilizes Minnesotans through grassroots efforts to support pro-Second Amendment candidates while financially supporting candidates throughout the state. Learn more about MNGOPAC at www.mngopac.org.