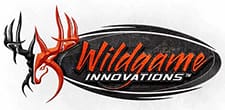 New Roads, LA -(AmmoLand.com)- Before blight wiped them out in the early 1900s, the American chestnut was the hands-down favorite food source for whitetails and other game.
Bigger than acorns and lacking their bitter taste, chestnuts are high in protein and drop every year, making them an ideal food source. Thanks to the efforts of determined arborists, these trees are making a comeback, and now hunters can take advantage of the irresistible lure of chestnuts with Chestnut Rage attractant from Wildgame Innovations.
Made from real crushed chestnuts, Chestnut Rage draws deer to a location and keeps them looking for more. While whitetails never rely solely on a single food source, they are drawn to highly beneficial foods that are found in limited supply. Chestnut Rage is specifically designed to attract deer and promote overall health and antler growth. This nutrient-filled blend includes extruded rice bran and other minerals and proteins that deer can't resist.
While scouting before deer season, use Chestnut Rage to pull deer from other areas. Pour it directly on the ground or use a feeder. A trail camera will let you know the caliber of bucks in the area, as well as when new bucks show up. When hunting, use Chestnut Rage to hold deer near your stand site. Be sure to check your state's laws regarding use of food-based attractants while hunting. This product comes ready to use in 5-pound bags that can be easily carried to even the most remote locations.
If you're looking for an attractant that not only pulls deer but is also highly beneficial to their health and antler growth, try Chestnut Rage.
Chestnut Rage Advantages:
Attracts deer and promotes overall health
Made of crushed chestnuts, rice bran, minerals and proteins
Ready to use right out of the bag
Easily carried to remote stand sites
For more information on Chestnut Rage attractant from Wildgame Innovations, go to: www.wildgameinnovations.com.
About WGI Innovations, Ltd.
WGI Innovations, Ltd. is the distinct leader in the game scouting camera, feeder and outdoor electronics market. Wildgame Innovations strives to provide big game hunters and game management professionals with the latest and greatest in outdoor innovation. Our lines of feeds, seeds, and attractants are specially formulated to keep your herd healthy, active and growing year after year.
For more information, please visit www.WildgameInnovations.com