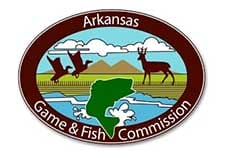 STUTTGART, AR –-(Ammoland.com)- Butch Richenback has been called the Pied Piper of Stuttgart, and he used a duck call instead of a flute.
Harry M. "Butch" Richenback died in late June at age 68. He was an icon in Stuttgart, where he lived all his life. Duck calling was his forte, although he was mayor for a dozen years and served on the city council before that.
His business was Rich-N-Tone Duck Calls, which have a niche somewhat like Porsche automobiles or Krieghoff shotguns.
Richenback was inducted into the Arkansas Outdoor Hall of Fame, one of his accolades that he accepted with a quiet smile and just a few words.
The element that put Butch Richenback in the legends category was his teaching of youngsters how to use duck calls. He did this for years, mostly through his work as director of the Stuttgart Youth Center. Pupils of Richenback have won numerous Junior World Duck Calling Champion titles, many state championships and quite a few world titles.
Richenback himself won all the duck calling titles that the Stuttgart event offers. He was one of the pillars of that unique annual event along with Chick Major, Pat Peacock and quite a few others.
He won his first world title at the age of 11, finishing a strong first in the Junior World Champion Duck Calling championship in 1957. In 1972 he won the Arkansas State Championship and the same night won the World Championship. In 1975 he became the Champion of Champion Duck Caller in an elite contest held once every five years.
The World Duck Calling champion is now the Wings Over the Prairie Festival, and it's a week-long activity in late November, Thanksgiving week. People come from all over the nation and from foreign countries to the festival, and its climax involves the Friday and Saturday duck calling contests on a stage in the middle of Stuttgart's Main Street. Camouflage is the usual wearing apparel for spectators as well as callers.
Richenback never married, but he was a teacher, coach and surrogate father or uncle to hundreds of Stuttgart young people. They came to the youth center, played basketball and learned to blow duck calls, a skill kin to that of playing a musical instrument.
Stuttgart is a duck hunting center with a reputation that is worldwide. Meet someone who is into duck hunting, and just the single word "Stuttgart" will light his or her eyes. Add "Butch" or the full "Butch Richenback," and a comprehending head will nod.
Richenback also coached baseball for many years. He helped with baseball in high school and later coached several local parks and recreation teams. He became the Stuttgart American Legion coach and guided his team to the 1992 state championship.
Richenback sold his Rich-N-Tone business in 1999 when his duties as mayor demanded much of his time. John Stephens, a former duck calling pupil, bought it and later took in a partner, John Ronquest. Both Stephens and Ronquest have won World Duck Calling Championships.
Richenback died after a long fight with cancer.
He will be remembered, honored and cherished in Stuttgart and in duck hunting venues elsewhere.
Late this November, the Wings Over the Prairie festival will go on as usual for its 79th year, and more than one person will remark with near-reverence about Butch Richenback.