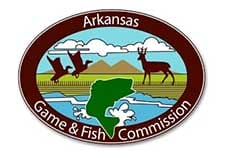 Arkansas -(Ammoland.com)- Farmers, duck hunters, birdwatchers and other conservationists are forming an alliance to strengthen Arkansas's economy by making mud.
Through the Arkansas Mud Drive, farmers and landowners are asked to voluntarily flood their fields by closing water-control structures within 14 days after harvest. This will keep valuable sediments and nutrients in the fields, as well as provide much needed habitat for waterfowl and shorebirds.
Row-crop agriculture, hunting, wildlife watching and fishing combined generate roughly $4.5 billion in economic activity for Arkansas. The simple practice of voluntarily flooding farm fields after harvest provides the opportunity to bolster the economic impact of all of these sectors at the same time.
Since pumping water is not encouraged through the Mud Drive, and only closing structures is required, farmers will not be out time or money. The goal is to catch rainfall, which is free; and only a few inches of water are needed to support birds. If structures aren't closed, the soil that escapes a farm field after harvest has nutrients bound to it that the farmer paid for. That is money sent down the drain. Additionally, flooding fields after harvest allows weed seeds to decompose or be consumed by birds, reducing herbicide costs in the spring.
Mike Budd of South Arkansas National Wildlife Complex said, "There are plenty of duck hunters hoping to find more flooded fields, so this is an opportunity to increase hunting opportunities and farm income through leases. Additionally, bird watchers seek flooded fields starting in late summer for highly sought after shorebirds. Trip-related expenditures by wildlife-watchers in 2011 were $35 million, so more wildlife-watching opportunities will certainly boost the rural economy for farm-dominated areas of the state. Fishing will improve, as keeping the soil in the fields will enhance water quality and increase sport fish populations."
The Arkansas Mud Drive is also an opportunity for the youth of Arkansas to learn more about farming and how all of these sectors can work together to make Arkansas stronger and the water cleaner. Students and youth groups can win cash through the Mud Drive by getting pledges from farmers or landowners as well as answering a handful of educational questions. Pledges are due by
Aug. 28
. Farmers are encouraged to fill out the pledge form at their County Conservation District office regardless of whether or not a student approaches them to get the pledge.
The voluntary pledge form for the Mud Drive, as well as the youth competition questions and instructions can be found on the Arkansas Association of Conservation District's website at
www.aracd.org/
. Look for the Arkansas Mud Drive on Facebook. For more information, phone Mike Budd at 870-940-0681 or email
[email protected]