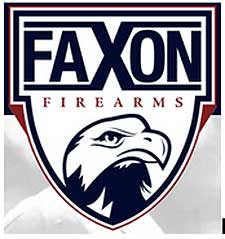 Cincinnati, OH -(AmmoLand.com)- Faxon Firearms, innovators in the firearms industry, is proud to announce the latest edition to their barrel line.
The Gunner Series Barrels will come in 5.56/.223 calibers in either 11.5″ or 14.5″ lengths. The barrels are manufactured from 4150 QPQ. All barrels have the option of adding a .625″ low profile gas block and an AR gas tube. No matter the desired outcome, the Gunner Series barrels from Faxon Firearms will meet and exceed the demands of even the most discriminating of shooters.
MSRP starts at $159, and barrels can be purchased online at www.faxonfirearms.com.
Faxon Firearms continues to bring quality innovations to the firearms industry. From the ARAK platform upper receivers to top-of-the-line complete rifle systems and components, Faxon Firearms is a leader in constant evolution in the AR marketplace.
About Faxon Firearms
Faxon Firearms engineers and manufactures complete upper receivers that will fit any mil spec AR/15 lower platform. We are intensely focused on providing a new and innovative upper that will set the standard for the rest of the industry.
For more information, visit: www.FaxonFirearms.com.