A behind the scenes look at the HST 380 Auto Micro ammo, in a candid Q&A session with Federal Premium Product Marketing Manager Mike Holm.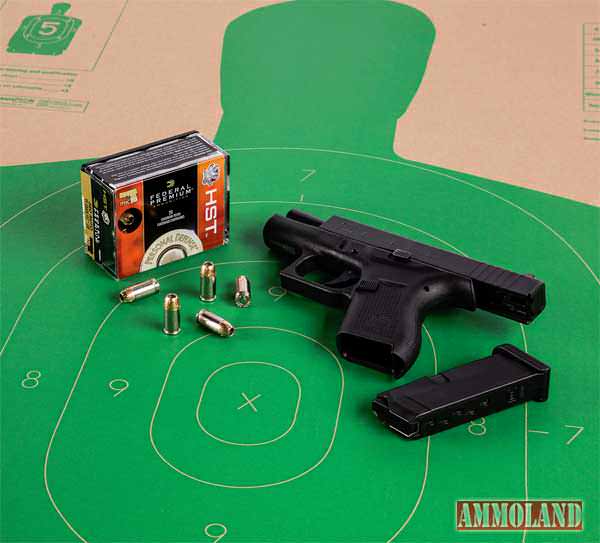 ANOKA, Minn. –-(Ammoland.com)- Inspiration behind HST 380 Auto Micro Ammo.
While thoughts of defensive weapons may conjure up visions of supersized sidearms such as Dirty Harry's iconic .44 magnum, truth be told, sub-compact pistols at the opposite end of the spectrum,(like the Glock 43) are more desired for personal protection.
Gun makers have recently made great strides in "pocket pistols" or micro guns. As a result, the latest round of these pint-sized personal bodyguards delivers impressive performance, ease of concealment, light weight and convenience.
The last point can't be overstated because a gun routinely carried or kept close at hand is infinitely more apt to save your life than an unwieldy weapon left locked away.
In response to the growing popularity of pocket protectors by citizens of all ages and demographics—particularly among female shooters looking for a downsized yet deadly defender— Federal Premium has expanded its celebrated Personal Defense HST lineup with a new 99-grain 380 Auto Micro load tailor-made for arming compact concealed carry pistols with the hardest-hitting self defense round on the market.
Such breakthrough ammunition certainly merits detailed discussion. To give consumers a behind the scenes look at the HST 380 Auto Micro, we offer the following candid Q&A session with Federal Premium Product Marketing Manager Mike Holm.
Federal Premium's HST 380 Auto Micro Ammo
Q: For those not familiar with the HST line of Personal Defense ammunition, can you briefly explain it?
A: Federal Premium Personal Defense HST 380 Auto Micro Ammo offers everything needed in a personal defense round: consistent expansion, optimum penetration and superior terminal performance. Its features and benefits include: expanded diameter and weight retention of the bullet produce the excellent penetration for personal defense situations without over-penetrating; plus its bullet nose profile, nickel-plated case and Federal's unique primer provide the ultimate in function and reliability in semi-automatic handguns.
Q: Where does the HST 380 Auto Micro fit into Federal Premium's HST family?
A: Federal Premium's HST lineup has for years been the first choice of law enforcement agencies nationwide, and was made available to the public in 2013. It includes larger calibers such as 45 ACP, 40 S&W and 9mm Luger. Our new 380 Auto Micro is the lightest HST load, but is specifically designed to be the best choice for micro-sized personal defense pistols like the Smith & Wesson Bodyguard, which are popular for a variety of concealed carry purposes.
Q: What do you consider some of the HST 380 Auto Micro's major benefits?
A: Ultimately, the 380 Auto was designed to give micro pistol shooters the most firepower possible. Like the rest of the HST family, it provides consistent expansion, optimum penetration and unparalleled threat-stopping terminal performance. Its revolutionary deep, tapered hollow point won't easily plug, while the jacket and core hold together to deliver almost 100 percent weight retention on target.
Q: How was the HST 380 Auto Micro developed?
A: To redefine the 380's capabilities, Federal Premium engineers overcame hurdles inherent to the small cartridge, such as limited energy and available physical space. A number of design modifications were necessary to components such as alloy, jacket thickness and taper, internal and external skiving geometry and depths, ogive profile and hollow point geometry. In short, it was an exhaustive process. In short, it's a completely new bullet design, we didn't just take a 45 ACP, 40 S&W or 9mm HST bullet and make it smaller.
Q: How does the HST 380 Auto stack up on the FBI Ammunition Testing Protocol, which Federal Premium uses when developing personal defense ammunition?
A: FBI protocol incudes a series of rigorous scenarios. Bullets are shot through materials such as 10-percent ordinance gelatin, laminated automotive safety glass, plywood, wallboard and heavy clothing specified by the FBI. While our larger caliber ammunition is designed to meet and exceed these requirements, the smaller 380 Auto might not, yet it's designed to offer the best possible blend of performance in a compact handgun platform.
Q: Can you offer specific examples of penetration?
A: The HST 380 Auto Micro Ammo was engineered to stop assailants clad in everyday attire in open-air environments. With bare, calibrated 10 percent gel, you can expect 8.5 to 9.5 inches of penetration. In the FBI's heavy clothing test, which gives you a baseline for materials such as denim and fleece, you can expect an additional .5 to 1 inches of penetration compared to bare gel. The 380 Auto was not built for breaching heavier material, so if you expect to shoot through auto glass or plywood in personal defense situations, we recommend you pick a larger caliber HST.
Q: What about expansion?
A: Expansion depends on muzzle velocity, which is firearm dependent, but is typically greater than .600 of an inch in bare gel, and just under that in heavy clothing.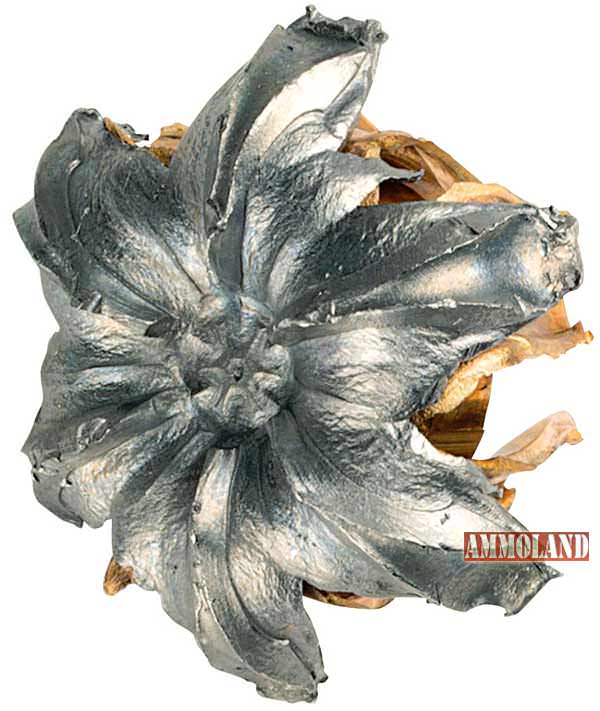 Q: Let's talk ballistics. How does the HST 380 Auto Micro fare when it comes to velocity and energy?
A: In terms of velocity, it scores a blistering 1,030 feet per second at the muzzle, 990 at 25 yards and 950 at 50 yards. Energy is equally impressive for a small-platform, short-barreled pistol, with 235 foot-pounds at the muzzle, 215 at 25 yards and 195 foot-pounds of punch at twice that distance. All of these figures were achieved with a 3.75-inch test barrel.
Q: Why 99 grains?
A: During the course of development, engineers evaluated numerous designs and weights. While they did find workable projectiles and loads were achievable at 90 and 95 grains as well, our data drove us to the 99-grain design, which provided the most consistent performance and balanced a number of key factors. Basically with HST 380 Auto Micro Ammo, we designed built the best performing bullet possible, and then we weighed it. The final number just happened to land on 99 grains.
Q: Can you elaborate on those mitigating factors?
A: Certainly. The higher weight of a 99-grain projectile provides slightly better penetration depth while achieving equal or larger expanded diameter. The resulting lower muzzle velocity yields a longer recoil impulse to reduce the perceived sharpness of recoil often associated with micro handguns, as well as providing a longer duration for slide stroke, which ensures reliable feed and function.
Q: If a 99-grain projectile was better, why not 100 grains or more?
A: Our testing revealed that 99 grains appears to be the practical limit for the 380, as a larger projectile will reduce available powder capacity in the case, to a level that impairs performance.
Q: What's the bottom line on the HST 380 Auto Micro?
A: This new HST 380 Auto Micro Ammo round was designed to raise the bar in small-frame personal defense handgun performance by striking the best balance between reliable expansion and penetration, and we've achieved that goal. While a 380 micro will never match the ballistics of a full-power duty pistol, owners of small guns can now have more confidence than ever in their weapon's ability to reliably stop threats.
Resources:
Shop Federal Premium Self Defense Ammunition online at Brownells: http://goo.gl/NRK8Ei