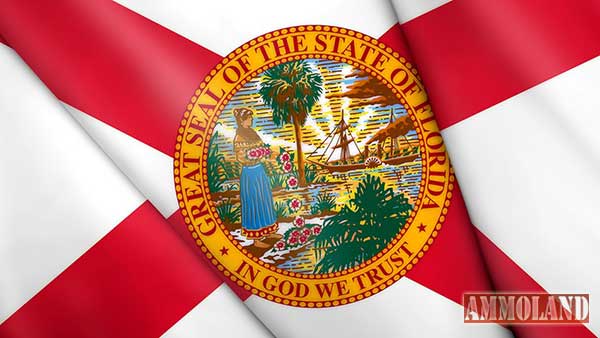 Fairfax, VA -(AmmoLand.com)- Once again we owe thanks to reporter Lee Williams, Sarasota Herald-Tribune, for his willingness to expose the agenda of those who are the enemies of Freedom and the Second Amendment.
On the day before Independence Day — July 4th, he released an article exposing the agenda of those who conspire against the Second Amendment.
We thought you should see it.
Study: Gun control groups should undermine our 'gun culture' to reduce gun ownership
Posted on July 3, 2015 by Lee Williams Sarasota herald-Tribune
There's a dangerous scientific study making the rounds, even some pro-gun websites have featured it, titled "Gun ownership and social gun culture."
It's bunkum — pure fiction.
It's an insidious piece of work, written by four academics who used firearm policy information from the Brady Center and the CDC's Injury Prevention and Control Center — two groups well known for their opposition to the Second Amendment.
The gist of the study appears to say that since gun control supporters' long term goal is to reduce gun ownership, they ought to consider not only campaigning for gun control laws that make it more difficult to acquire or possess guns — background checks, gun registration, gun owners licensing, etc. — but focusing on policies thatcould undermine the social aspects of gun ownership.
To be clear, the authors say gun control groups need to undermine our "gun culture."
The study does not describe these social aspects in much detail, but you can guarantee they mean everything from hunting, to target shooting competitions and clubs, to marksmanship training classes and gun shows.
This is not a new approach.
Since the 1980s, gun control groups have realized that once a person becomes part of the gun culture, they're likely to become a single-issuevoter focused on protecting the right to keep and bear arms.
This is why anti-gun activist groups are now pushing the lie that — even though Americans have been buying guns in unprecedented numbers — gun ownership is declining.
They hope other people will essentially say, "Well, if no one is owning guns, I guess I don't need to own guns either, or fret about additional restrictions."
This new tact coincides with an admission by gun control supporters that pushing for extreme restrictions — handgun bans of the 1970s, "Assault Weapon" bans of the 1980s, "cop killer" bullet legislation of the 1990s, and more recent magazine restrictions — has failed.
None of these tactics worked. In the 1970s, when they claimed more handguns would mean more crime, Americans tripled the number of handgunsthey owned in little more than a generation.
In the 1980s, gun control supporters started trying to stop states from adopting Right-to-Carry laws. But Florida ignored them, adopting its law in 1987, 32 states followed Florida's lead, and now nearly everystate has right-to-carry legislation, and the nation's murder rate is
at an all-time low.
In 2012, the administration and its gun control supporters in Congress tried to convince Americans that support for gun control was overwhelming, and no further debate over the subject was necessary. But Americans responded by buying guns in unprecedented numbers, and
Congress rejected the President's agenda.
The Pew Center reported in December 2014 that among nearly all demographic groups, support for gun ownership is rising and support for gun control is decreasing. Gallup showed that self-defense is the primary reason why American own guns.
The ultimate goal of the study is obvious given its use of the anti-gun Brady Campaign's scorecard to assess the gun ownership culture in the states.
The Brady Campaign gives most states school grades of "F" or "D," because they don't have the myriad of gun control laws that Brady wants.
Finally, I should point out that in the 1990s, several anti-gun groups tried to funnel taxpayer money to their like-minded pals in academia — an effort thwarted by Congress.
Maybe now the four academics responsible for this little study are hoping to carve themselves a lucrative niche in the anti-gun research cottage industry.
About the NRA-ILA
Established in 1975, the Institute for Legislative Action (ILA) is the "lobbying" arm of the National Rifle Association of America. ILA is responsible for preserving the right of all law-abiding individuals in the legislative, political, and legal arenas, to purchase, possess and use firearms for legitimate purposes as guaranteed by the Second Amendment to the U.S. Constitution.
For more information, please visit: www.nra.org. Be sure to follow the NRA on Facebook at NRA on Facebook and Twitter @NRA.