By John R Lott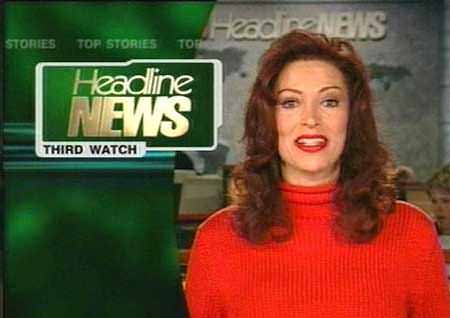 Colorado –-(Ammoland.com)- This case is getting some attention because Lynne Russell was such a public figure for so long.
But these types of dramatic stories, where as Russell says that her husband's fast actions clear "saved her life," are hardly unusual (see also here).
From Fox News:
. . . Former CNN and Headline News anchor Lynne Russell and her husband, former CNN reporter Chuck de Caro, were involved in a fatal shooting at an Albuquerque, New Mexico, motel, police told NBC News on Wednesday.

Albuquerque police said Russell was accosted by a man about 11:35 p.m. Tuesday (1:35 a.m. ET Wednesday) in the parking lot of a Motel 6 and was pushed into her room. . . .
The assailant was unresponsive when officers arrived and died at a hospital, while de Caro was wounded [three times] and was being treated at a hospital Wednesday. . . .

The man pushed her into the motel room just as her husband was coming out of the shower, she said.

"In the process, I recognized what I had seen before — I was a deputy sheriff for many years — that this guy was used to this," Russell said. "I suddenly realized that it wouldn't bother him at all to pull the trigger."

Russell and de Caro — both described as expert shots — were legally carrying concealed handguns, she said. She said she offered to search her purse for something of value to hand over to the gunman — and slipped her gun into the purse, which she then handed to her husband. . . .

Russell said the man took de Caro's briefcase over to the bed of the motel room and began firing at her husband.

"Chuck fired back, and it was a shootout," she said. . . .

"The guy went down, and he was history," Russell said. . . .
People Magazine has this:
"He wound up taking my husband's briefcase, and instead of just taking it and leaving, he took it and went over and started firing at my husband. And Chuck fired back and it was a shootout," Russell said. . . .
From the New York Post:
"It was a gun battle, and Chuck was bleeding heavily, but he didn't stop firing because the man was firing on him, and he was looking for me," Russell said.

De Caro was shot twice in the abdomen and once in the leg . . . .

De Caro, a former special forces officer who now works as a national security strategist, was "bleeding profusely" just after the shootout, Russell said. . . .
Some stories such as ABC News, NBC News, People Magazine, AdWeek, and even some of the foreign press such as The UK Guardian, Stuff (New Zealand), and the Canadian Broadcast Corporation (though in the last paragraph) mention that Lynne Russell and Chuck de Caro both had concealed handgun permits.  The local Albuquerque Journal had the point of them having permits in the first paragraph of their story.  The New York Times also used the Associated Press article that had it in it's last paragraph.
But many others, including even CNN, somehow managed not to mention they had permits.
About Crime Prevention Research Center
The Crime Prevention Research Center (CPRC) is a research and education organization dedicated to conducting academic quality research on the relationship between laws regulating the ownership or use of guns, crime, and public safety; educating the public on the results of such research; and supporting other organizations, projects, and initiatives that are organized and operated for similar purposes. Visit: www.crimepreventionresearchcenter.org