Pittsburgh, PA -(AmmoLand.com)- Let Field & Stream outfit you with what you need to haul in the big ones this summer.
From clothing, to fishing gear, to kayaks, Field & Stream products can help make the most of your time on the water. Designed for the angler who demands the best from himself, as well as his gear, each one of these products boasts materials, qualities and features that will live up to the highest of expectations, but at prices that will make everyone happy.
Paddle to your favorite fishing hole in the Field & Stream Shadow Caster Angler Kayak. This kayak is easy to maneuver, yet it is loaded with space for all of your important fishing gear. The Shadow Caster Angler Kayak is extremely stable, providing you with peace of mind for when it's time to stand in your kayak. The no-slip decking and stand-assist strap give you the confidence you need to enjoy your day on the water.
Product Features:
One-person sit-on-top kayak
Patent-pending Lift Link seat raises 5 inches off the deck and flips back for additional standing room
Tri-hull design delivers tracking and maneuverability
Durable construction provides stability on the water
Twist-lock foot pegs for quick adjustments
Two universally compatible 33-inch accessory tracks
Non-slip deck
Stand assist strap for casting out
Two flush mount rod holders located behind the seat
Two paddle parks
Stern storage well for stowing gear
Double twist-lock hatch provides waterproof protection
Designed to be paddled while standing
12 feet in length
When you're going after the big ones, you don't want to just rely on any old fishing rod. As its name implies, the Field & Stream Tec Spec Arsenal Rod is a technique-specific blank combining 40- and 46-ton graphite for precise action and superior handling. The split-grip handle features solid cork for a classic look that also keeps the rod lightweight. Split-reel seats keep you in contact with the rod blank for the ultimate in sensitivity and control.
Product Features:
Technique-specific blank blends 40-ton and 46-ton graphite
Balanced weight, durability and sensitivity
Fuji K Series line guides with Alconite rings
Fuji SK2 split reel seats
Split-grip handle with solid cork
Remain cool and dry without sacrificing great-looking style in the Field & Stream Men's Ever Shade Tech Shirt. SmartWick technology ensures the quick-drying fabric in this tech fishing tee absorbs sweat away from the skin, while the UPF 50+ superior UV protection blocks harmful rays from damaging your skin. The antimicrobial properties reduce odor-causing bacteria and the side panel gussets give you added mobility while you cast. With the Ever Shade Tech Shirt you can stay out on the water as long as it takes to get your limit.
Product Features:
Ever Shade Tech tee from Field & Stream
F&S heatseal logo on right forearm
SmartWick technology absorbs sweat away from the skin
UPF 50+ superior UV protection
Antimicrobial technology reduces odor-causing bacteria
Quick-drying fabric keeps you dry
Side panel gussets for added movement and mobility
Fabric: 100% poly honeycomb mesh
Available in both river bank brown and khaki, the Field & Stream Men's Harbor Woven Shorts are designed to keep you cool and comfortable while you wait for the fish to bite. Cut right above the knee, these solid-woven shorts are made with quick-drying ripstop fabric because no one wants to fish in soggy shorts. Loaded with storage space, the Harbor fishing shorts have a front-secured zippered pocket, a utility pocket, back pocket, two hand pockets and two cargo pockets.
Product Features:
F&S heatseal logo on the right back
Quick-drying fabric
Two hand pockets and two cargo pockets
Utility pocket and back pocket with flap over
Front zippered and secured pocket for ID and keys
Fabric: Polyester ripstop
Field & Stream stores and private brand products are owned and operated by DICK'S Sporting Goods, the largest sporting goods company in the country. Field & Stream products can be found at both Field & Stream and DICK'S Sporting Goods.
While the stores and products share the same name, they are in no way affiliated with the magazine.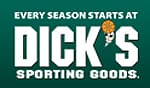 About Dick's Sporting Goods
With over 300 stores, Dick's family continues to offer the finest quality products at competitive prices, backed by the best service anywhere. Like you, we have a real passion for sports and are excited to bring the enthusiasm and experience to the online community.
For more information, visit: www.dickssportinggoods.com.
About Field & Stream
At Field & Stream, we promise to guide you to the traditions of tomorrow through our trusted experience in the great outdoors. We know that the bonds formed between sportsmen are filled with stories, memories, and shared moments. Since 1871, Field & Stream has been there. Trust the name you know and let us guide you to the traditions of tomorrow.
For more information, visit: www.fieldandstreamshop.com.