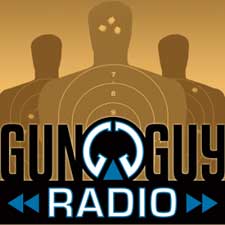 DeKalb, IL –-(Ammoland.com)- Gun Guy Radio (GGR) recently interviewed Henry Repeating Arms President Anthony Imperato about the founding of his company and his family's firearms legacy.
In the first installment of a two part series, Jake Challand talks with Anthony Imperato about Mr. Henry who conceived the first practical, lever action repeating rifle.  Patented in 1860, the Henry gave a single man the firepower of a dozen marksmen armed with muzzle-loading muskets.  Anthony talks about the history of Henry Repeating Arms company as well as some of the first rifles produced.
Ryan and Anthony also discuss how Anthony originally got into firearms and the firearms industry.
The full version of this episode (episode 176) can be found at http://www.gunguyradio.com/176
More information about Henry Repeating Arms can be found at: https://www.henryrifles.com/
About Gun Guy Radio:
Gun Guy Radio is an on demand talk show that stays positive and leaves out the politics. The podcast features a variety of popular guests that cover a wide range of topics that firearms enthusiasts crave. Each episode delivers entertainment, education and encouragement that expands firearm ownership and knowledge to the current and next generations. Gun Guy Radio is found on the Firearms Radio Network and releases every Sunday at 12:00 pm central time. Subscribe to the email list and listen via apple iTunes, Stitcher Radio or gunguyradio.com.
Contact:
Jake Challand
President – Firearms Radio Network
Email: [email protected]
Web:  firearmsradio.tv