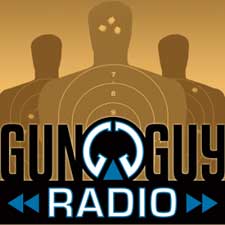 DeKalb, IL –-(Ammoland.com)- Gun Guy Radio (GGR) recently interviewed Gene Pearcey, aka Evil Roy, and discussed the history of the Henry Rifle.
In this second installment of a two part series, Jake Challand talks with Gene Pearcey, aka Evil Roy, about how he got into shooting and started his shooting school.
Jake and Evil Roy also discuss the history of the Henry Rifle and the lever action rifle.
They talk about the details of the Henry Rifle's functions and design as well as its role in the Civil War and the development of the West.
The full version of this episode (episode 177) can be found at http://www.gunguyradio.com/177
More information about Evil Roy can be found at: http://www.evilroy.com/
About Gun Guy Radio:
Gun Guy Radio is an on demand talk show that stays positive and leaves out the politics. The podcast features a variety of popular guests that cover a wide range of topics that firearms enthusiasts crave. Each episode delivers entertainment, education and encouragement that expands firearm ownership and knowledge to the current and next generations. Gun Guy Radio is found on the Firearms Radio Network and releases every Sunday at 12:00 pm central time. Subscribe to the email list and listen via apple iTunes, Stitcher Radio or gunguyradio.com.
Contact:
Jake Challand
President – Firearms Radio Network
Email: [email protected]
Web:  firearmsradio.tv