Michigan City, IN -(AmmoLand.com)- GunBroker.com, the world's largest online auction site for firearms and accessories, has partnered with the Kids & Clays Foundation to support their national series of sporting clay events.
Proceeds from the events benefit Ronald McDonald House Charities, who provide housing and other help to tens of thousands of critically ill children and their families across the country each year.
"We are certainly very appreciative to be working with GunBroker.com to help raise funds vital to our mission," said Bill Keyser, president of the Kids & Clays Foundation. "The people at GunBroker.com are making a large difference in the lives of countless families – many during their time of greatest need."
Numerous companies and individuals, such as Henry Repeating Arms, Lew Horton Distributing, and Baron Technology, Inc. have participated in the Kids & Clays Firearm Donation program. GunBroker.com provides the best vehicle to turn these donations into funds to support causes such as Kids & Clays and Ronald McDonald Houses.
"We are honored to be working with Kids & Clays and their ultimate mission of helping children and their families when they need it the most," said Jay Zwitter, GunBroker.com spokesman. "Our charity section is the perfect platform to help Kids & Clays raise the most funds possible from their cache of firearms, many of which are rare, unique, or one-of-a-kind. I'm excited for them as their auctions continue in the weeks and months to come."
Included in upcoming Kids & Clays Foundation auctions are a number of unique and very rare firearms. Several firearms come from the private collection of Ed Rensi, former president of McDonalds Corporation. Those include:
A set of Winchester firearms created to commemorate Coca-Cola's 100th anniversary, but never made available to the public. These are currently being auctioned at GunBroker.com.
A Henry Big Boy Daytona edition produced for the 50th anniversary of the Daytona 500 race, scheduled to begin July 26.
A set of Remington 3200 Trap and Skeet shotguns, both with serial number 1 and owned by a former Remington president, to be auctioned beginning August 2.
A Remington Library Reference Model Sniper Rifle, serial number 1, beginning August 16.
A highly engraved, custom flintlock from Remington's Custom shop, beginning August 30.
Other firearms of note include:
A side by side Eduard Kettner shotgun, highly engraved with gold inlay, from the personal collection of Kids & Clays founder Glenn Lubeznik, beginning Sept. 13
A custom firearm from Henry Repeating Arms and its owner Anthony Imperato, bearing a Kids & Clays Serial number 1, beginning September 27.
For the current Kids & Clays auction, go to www.kidsandclays.com and look for the GunBroker.com section or visit www.GunBroker.com and search the Charity Items section.
For more information about the Kids & Clays Foundation and its mission, contact Doug Jeanneret at [email protected] or by calling 219-874-2100.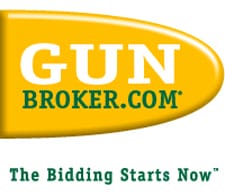 About GunBroker.com
GunBroker.com is the world's largest gun auction website. Launched in 1999, GunBroker.com is an informative, secure and safe way to buy and sell firearms, ammunition and hunting/shooting gear online. GunBroker.com promotes responsible ownership of guns and firearms. Aside from merchandise bearing its logo, GunBroker.com sells none of the items listed on its website. Third-party sellers list items on the site and Federal and state laws govern the sale of firearms and other restricted items. Ownership policies and regulations are followed using licensed firearms dealers as transfer agents.
For more information, visit: www.GunBroker.com.
About Kids & Clays Foundation
The Kids & Clays Foundation is a community of shooting sports enthusiasts committed to supporting Ronald McDonald House Charities and improving the lives of children and their families. By partnering with sponsors and shooters in a nationwide series of sporting clay and other shooting events, Kids & Clays generates funds to help support the operating needs of Ronald McDonald Houses across the nation.
For more information, visit: www.kidsandclays.com.