Bill cuts conservation, ignores sportsmen's values, and highlights the need for a broader budget deal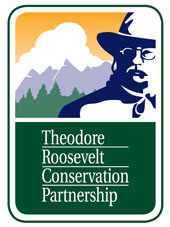 Washington, DC -(AmmoLand.com)- Today the Theodore Roosevelt Conservation Partnership called on members of the U.S. House of Representatives to reject the Interior and Environment Appropriations Bill, H.R. 2822.
The bill would cut the budgets of the Department of the Interior and Environmental Protection Agency by $246 million below already insufficient current funding levels. The House is considering the bill on the floor this week. Companion legislation in the Senate passed out of committee in June on a party line vote but is unlikely to pass the full Senate before the end of the fiscal year on September 30.
Both the House and the Senate bills include policy riders that would harm wildlife habitat.
The Clean Water Rule rider would block the protection of headwater streams that supply drinking water to one in three Americans and throw 20 million acres of wetlands critical to waterfowl back into legal limbo. The bills also include riders that would undermine the historic collaboration between 11 Western states and the Department of the Interior to cooperatively conserve the greater sage-grouse.
The last time Congress passed the Interior Appropriations bill through regular order before the end of the fiscal year was in 2005.
"Having a vote on a bill this loaded down with riders and so starved of funding for these agencies is just more political posturing," says Whit Fosburgh, president and CEO of the Theodore Roosevelt Conservation Partnership. "Enough is enough. It's time for both parties to roll up their sleeves and hammer out a real successor to the Murray-Ryan Bipartisan Budget Act that invests in conservation and rejects ideological riders that would hurt wildlife habitat and sportsmen's access."
View this press release on the web.
Connect with us on Facebook.
Follow us on Twitter.
About Theodore Roosevelt Conservation Partnership
Inspired by the legacy of Theodore Roosevelt, the TRCP is a coalition of organizations and grassroots partners working together to preserve the traditions of hunting and fishing.
For more information on the TRCP, please visit our website at www.TRCP.org.