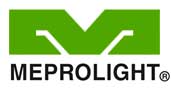 Farmingdale, NY -(AmmoLand.com)- Battlefield technology is always changing. Always has, always will. Israel has been defending its people and its borders for the past 67 years.
Most baby boomers will remember the Six Day War or the Yom Kippur Invasion as well as other attacks over the past decade or two. The IDF has always been outmanned and out gunned by the sheer numbers of the attacking countries. The IDF had to equip its troops with the best gear available and was always looking for technological advances to become a force-multiplier.
The urban house-to-house type fighting required an optic which allowed the soldiers to quickly attain the target and shoot. More importantly, it had to be durable and easy to use. To this end, Meprolight designed the M21 reflex optic. Knowing that young soldiers who might forget to change batteries or leave it turned on, Meprolight's engineers designed it to be dual powered-fiber optics and tritium. In 2002 it was issued to IDF troops and in 2004 it was introduced to the US market. The attributes that make it standard issue to the IDF make it ideal for any defensive shooter. Once sighted in, it is always on and always ready.
In close-quarter combat, rapid target acquisition and accurate shooting with both eyes open is imperative. The Meprolight Mepro M21 is mil-spec featuring a large 30mm display that allows shooters to accurately identify targets while both eyes remain open. The optic is the first of its kind developed specifically for close-quarter combat and is self-powered, which means there's no chance of batteries failing. The Mepro M21 is always ready and always on, which is crucial during combat. The last thing a soldier needs to worry about is whether the batteries are charged on their optic, especially in high stress and dangerous situations. The superior design and quality in combination with indisputable reliability is why the M21 is standard issue to the Israeli Defense Forces.
The M21 offers four different reticle options-Bullseye, Triangle, x-reticle or the popular dot with a 4.3 MOA.
Always on and always ready is the best way to define the Mepro M21.
About The Mako Group
The Mako Group is the exclusive U.S. distributor of the best tactical equipment and weapon accessories that have been proven in combat. Products designed for the Israel Defense Forces, Israeli Security, and Israeli Police by Meprolight, FAB Defense, Front Line Holsters and RTS Target Systems, are fully available to the U.S. market. Please "like" The Mako Group on Facebook and follow us on Twitter to stay up-to-date on the latest news and products.
For more information, visit: www.TheMakoGroup.com.