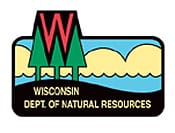 Wisconsin -(Ammoland.com)- People can spend an afternoon learning a new outdoor skill from certified instructors when the MacKenzie Centers conducts an upcoming free archery clinic.
Participants will learn the basics of archery and get some target practice. The archery clinic will be held Saturday, July 18, 2015 from 1-4 p.m. Equipment will be provided and instruction is free.
Learners of all ages are welcome, though MacKenzie's archery equipment is best suited for ages eight and up. The event will be held outside and will meet near the Lodge parking lot. Minors must be accompanied by an adult.
In addition to the archery clinic, visitors are invited to see the Wildlife Area to view native wildlife with bison, wolves, owls and more. Pack a picnic lunch and come early to enjoy the picnic area, hike the nature trails or climb the fire tower. The center is open from 10 a.m. to 4 p.m.
The Department of Natural Resources MacKenzie Center is located at W7303 County Highway CS, Poynette, Wis. For more information, search the DNR website, dnr.wi.gov, for keyword "MacKenzie."
Check out other upcoming events, search the Department of Natural Resources "get outdoors" events page for MacKenzie Center events.
FOR MORE INFORMATION CONTACT: Chrystal Seeley-Schreck, DNR natural resources educator, 608-635-8112; Ruth Ann Lee, DNR natural resources educator, 608-635-8112v