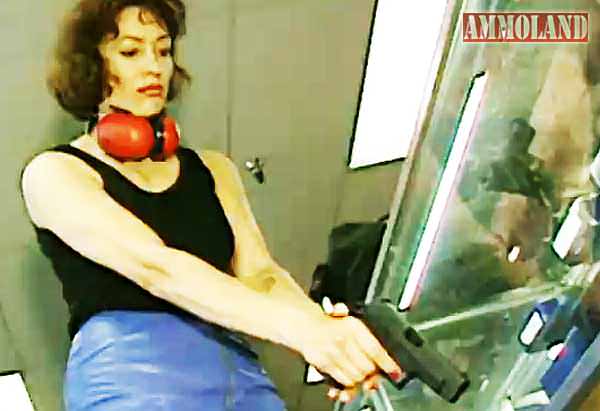 Covington VA –-(Ammoland.com)- A former Cable News Network (CNN) reporter, Chuck de Caro, and his wife, Lynne Russell, who is a former CNN anchor, were involved in an attempted holdup in New Mexico.
The result, as documented in the coverage below, was a violent shootout.  Lynne was not hurt, Chuck was shot, but is expected to survive, and the bad guy is deceased.
Lynne opened their hotel room door to get something from the car, when a man pushed his way through the door, armed with a handgun.  After taking Chuck's briefcase, the bad guy turned and started shooting.  Chuck returned fire ( he and Lynne are CHP holders).
A full-fledged shootout ensued, with Chuck getting shot THREE TIMES – twice in the abdomen and once in the leg!
HERE IS AN IMPORTANT REAL-LIFE LESSON:  DO NOT GIVE UP, even if you are shot.
As long as you are conscious, keep returning fire and fighting. If Chuck had given up, the bad guy would probably have murdered him and Lynne. As it was, Chuck, though badly wounded, won – the bad guy stumbled into the parking lot and died.
Notice in the CNN piece below, that they make a point of Chuck having been in the Special Forces and Lynne having been a reserve deputy sheriff.  I think CNN simply can't accept that a regular citizen with a CHP would actually carry a gun, much less survive and win such a gun battle!
I guess they don't watch the news at CNN.  😉
Here is CNN's coverage:
and the ABC affiliate in Albuquerque, KOAT:
http://www.koat.com/news/albuquerque-police-investigate-deadly-motel-shooting/33899308?xnl
About:
Virginia Citizens Defense League, Inc. (VCDL). VCDL is an all-volunteer, non-partisan grassroots organization dedicated to defending the human rights of all Virginians. The Right to Keep and Bear Arms is a fundamental human right. Visit: www.vcdl.org