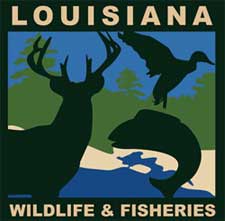 Abbeville, LA -(AmmoLand.com)- On Saturday, July 25th, 2015 National Archery in the Schools (NASP) World Tournament crowned its champions and a good chunk of the hardware headed back to Louisiana.
Teams and individuals from five Louisiana schools participated in the NASP World Tournament July 22-25 in Nashville, TN. The tournament consisted of 4,871 individuals from the United States, South Africa, Namibia, United Kingdom, and Canada. Three Louisiana archers found the podium in the individual category and two schools brought home top honors.
Emma Bunch, a 5th grader from Benton Elementary was crowned as the 2015 NASP World Champion in the girls, elementary school division. Bunch shot an amazing 292, just 8 points from perfection and beat out 669 other elementary schools females to take home top honors.
Nathan Delill, an 8th grader from Buckeye High School, was awarded 3rd place in the middle school boys division. Delill was tied for 2nd place after the standard bulls eye competition that led to a shoot-off round in front of an anxious crowd. After the first round of the shoot-off, Delill was still tied and brought the competition to a one-arrow shot.
Each archer was given one arrow to shoot from 15 meters, with the arrow closest to the center taking the prize. Both archers buried their shots dead center in the ten-ring target with the competitor's arrow barely edging Delill's shot. Delill hung a 294 just 6 points from perfect, and the best score ever shot by a Louisiana NASP archer in competition.
Anna Robins, a 6th grader from Benton Middle School was awarded 4th place in the middle school girls division. Anna shot a 289 and out-shot 956 other female middle school archers, many of them 7th and 8th graders.
Benton Elementary returned to Louisiana as the NASP World Champion in the elementary division, for the second year in a row.
Benton Middle School was also crowned the NASP World Champions for the middle school division, the first ever middle school for Louisiana.
Last year, Benton was the first elementary in Louisiana to ever win a NASP World Tournament. Many of the team's shooters from last year's elementary team were part of this year's middle school team.
Students from Haughton Middle School and Northwood High School also attended the 2015 NASP World Tournament and represented Louisiana proudly.
All the schools that attended the NASP World Tournament are members of the Archery in Louisiana Schools (ALAS) program which teaches NASP to students as part of their in-school curriculum. All schools in the State of Louisiana are eligible to have the ALAS program. The ALAS program is facilitated and funded by the Louisiana Department of Wildlife and Fisheries.
The Louisiana Department of Wildlife and Fisheries would like to recognize all student archers from Louisiana who attended the 2015 NASP World Tournament.
If interested in finding out more information about the ALAS program and how you can get it started in your school contact ALAS State Coordinator – Robert Stroede at: [email protected] or (318)484-2276.
About Louisiana Department of Wildlife and Fisheries (LDWF)
To manage, conserve, and promote wise utilization of Louisiana's renewable fish and wildlife resources and their supporting habitats through replenishment, protection, enhancement, research, development, and education for the social and economic benefit of current and future generations; to provide opportunities for knowledge of and use and enjoyment of these resources; and to promote a safe and healthy environment for the users of the resources.
For more information, visit: www.wlf.louisiana.gov.