Preliminary vote would need final approval before becoming effective in 2016-17 license year.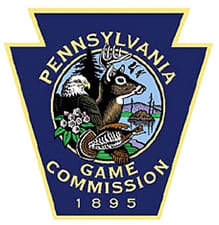 Pennsylvania  -(Ammoland.com)- Mentored Youth hunters could see opportunities in the 2016-17 license year, to begin about a year from now.
The Pennsylvania Board of Game Commissioners today gave preliminary approval to measure that would add rabbits and mourning doves to the list of species mentored youth hunters may pursue.
The Mentored Youth Hunting Program was established in 2006 as a way to give youth under the age of 12 an opportunity to experience hunting in a tightly controlled setting under the close supervision of an adult mentor. The program has been successful and safe, and the list of species that can be pursued by mentored youth hunters has been expanded over the years.
In casting their preliminary vote, the commissioners pointed out that sporting organizations and other interested groups have continued to encourage the Game Commission to expand mentored youth hunting opportunities and, particularly, to add rabbits and mourning doves to the list approved for mentored youth.
If the measure gains final approval, mentored youth hunters still would need a migratory game bird license to hunt and harvest mourning doves.
Requiring the license would facilitate the Harvest Information Program (HIP), a cooperative state and federal program designed to improve the information collected regarding the harvest of migratory game birds. The license costs $3.70 for residents and a mentored youth permit costs $2.70.
The measure will be up for final approval in September.