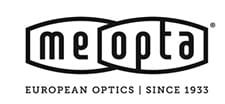 Hauppauge, NY -(AmmoLand.com)- Meopta USA has hired Matthew Parente as its second product specialist in the company's New York office.
Parente joins Barbara Bedel in providing product support, recommendations and education to the company's customers, especially on the tactical front.
While in the United States Marine Corps, Parente served in both Iraq (Operation Iraqi Freedom) and Afghanistan (Operation Enduring Freedom). He led instructional classes for peers and superior leaders on the importance and purpose of the role of an assaultman. Parente also routinely coached and supervised Marines on the range and successfully led a team of assaultmen through combat situations ensuring the safety of the shoulder-launched multipurpose assault weapon (SMAW) team. Parente received numerous recognitions during his service including the Global War on Terrorism Service Medal, National Defense Service Medal, NATO Medal – ISAF Afghanistan and Good Conduct Medal.
"Having established a solid foothold in the hunting side of our industry, we now pursue our goal of becoming a key brand for tactical shooters," said Reinhard Seipp, general manager and chief operating officer of Meopta USA. "Our lineup of tactical products will greatly expand in 2016, and our staff needs to expand accordingly. Matt has served our country on active duty in Iraq and Afghanistan as a U.S. Marine. He has worked in consumer sales in the outdoor industry and still works as a range officer at a local shooting range. I cannot imagine a better addition to our team."
Parente is also a life-long hunter who is accomplished with rifles, bows and shotguns. He enjoys hunting a variety of game from deer and bear to hogs and waterfowl.
About Meopta
The Meopta Group is a U.S. family-owned, multinational company with facilities in the United States and Europe. Founded in 1933 in Czechoslovakia (now the Czech Republic), Meopta is a leading manufacturing partner to many of the world's finest optical brands. In their Czech facility, Meopta conceives, develops and manufactures precision optical and electro/optical systems for semiconductor, medical, aerospace and military industries as well as for consumer markets. In their New York plant, precision optical products are manufactured and assembled to exacting standards in clean-room environments for the military, industrial and consumer markets.
For more information regarding Meopta, please visit www.meoptausa.com.