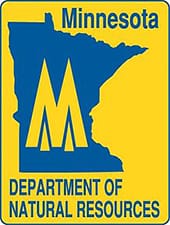 Minnesota –-(Ammoland.com)- A second confirmed case of highly pathogenic avian influenza (HPAI) has been reported in a wild bird.
A chickadee recovered in Ramsey County and delivered on June 10 to a wildlife rehabilitation center later tested positive for avian influenza.
"Since spring, the Minnesota Department of Natural Resources has been conducting wild bird surveillance and we continue to investigate how the virus is impacting birds," said DNR Commissioner Tom Landwehr.

"We are seeking more information about the chickadee, and are continuing plans to conduct expanded surveillance over the summer and fall by testing ducks and geese, and will be sampling hunter-harvested waterfowl throughout the state this fall."
In April, a Cooper's hawk from Yellow Medicine County was the first Minnesota wild bird to test positive for the HPAI virus. While waterfowl are known to carry and potentially spread the virus, they don't get sick or die. However, raptors and songbirds are thought to die from it once infected.
Since December, the U.S. Department of Agriculture reported other individual wild-bird species in other states have tested positive for the virus. Among them are a Cooper's hawk, several Canada geese, a peregrine falcon, two red-tailed hawks, a snowy owl, and a bald eagle.
Since the discovery of HPAI in domestic poultry, DNR staff have collected almost 4,000 avian influenza samples, including just over 600 geese sampled as part of DNR's statewide banding program. Until today, the Cooper's hawk was the only positive sample identified.
"The report of a chickadee testing positive for avian influenza is the first detection of the disease in a songbird," said Lou Cornicelli, wildlife research manager.

"This is further evidence that while waterfowl species can serve as a reservoir for avian influenza, other species are susceptible to the disease."
Cornicelli added that the chickadee was not turned into the DNR, so the agency does not have complete information about the circumstances surrounding the submission.
"It is common for small birds to be sent directly to rehab facilities. We will not be able to determine where or how the bird was infected, but these results highlight the complexity of how this virus is spread, and that it can impact both wild and domestic birds," Cornicelli said.

"Although highly pathogenic H5 was diagnosed, the laboratory was unable to determine the exact virus strain, so we don't know if was H5N2 or some other highly pathogenic strain."
The Legislature recently appropriated $350,000 to the DNR for avian influenza testing DNR plans to collaborate with the Minnesota Board of Animal Health and the University of Minnesota on research projects that identify both active virus and virus exposure using serology.
For more information on avian influenza and the DNR's surveillance effort, visit the DNR avian flu Web page at www.mndnr.gov/ai.