Basin and Range in Nevada and Berryessa Snow Mountain in California conserve large, intact landscapes key to fish and wildlife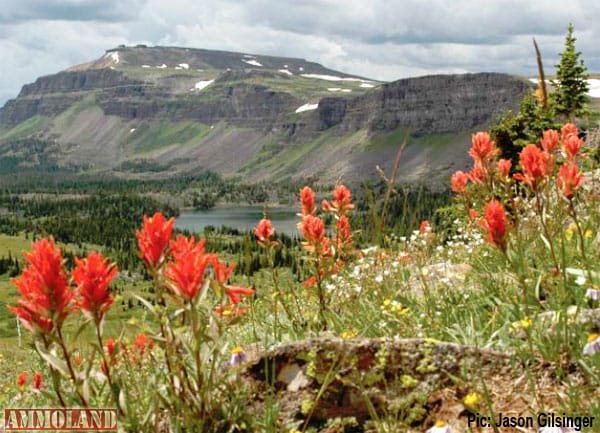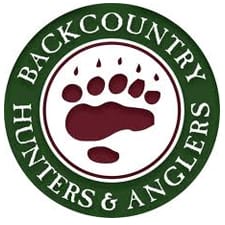 Missoula, MT -(AmmoLand.com)- The designation of thousands of acres of rugged Nevada and California landscapes as national monuments will help maintain and enhance healthy populations of a range of fish and wildlife and conserve intact landscapes important to the species' long-term viability, Backcountry Hunters & Anglers stated today.
In a late-night announcement on Thursday, the administration designated the Basin and Range National Monument in Nevada, Berryessa Snow Mountain National Monument in northern California and Waco Mammoth National Monument in Texas. Sportsman commended the designations.
"For generations, sportsmen have invested in the conservation of great American landscapes and the fish and wildlife that inhabit them," said BHA Executive Director Land Tawney. "Now, we can celebrate the continuation of that investment for the benefit of generations to come."

"Bighorn sheep, vast numbers of mule deer and elk and important populations of sage-grouse, a keystone species of the Rocky Mountain West – all stand to gain by the conservation of these valuable, intact landscapes," Tawney stated. "These places exemplify our national outdoor heritage, and their designation as national monuments guarantees our ability to access great hunting and fishing opportunities – and enjoy them in perpetuity."
BHA members in Nevada and California offered perspectives that struck closer to home.
"Protecting Basin and Range is an opportunity to preserve big, intact habitat for elk, sage grouse and other important species of wildlife for the benefit of sportsmen, Nevadans and all Americans," said Chris Mero, chairman of BHA's Nevada chapter and a Reno resident. "Designation of this unique landscape as a national monument will get the job done."
The 700,000-plus acre national monument, located about two hours north of Las Vegas, encompasses quintessentially Nevadan landscapes that harbor a range of big-game and upland species. Its establishment as a monument enables the land's continued use for hunting, fishing, grazing and other purposes.
Similarly, a range of uses will be permitted in the Berryessa Snow Mountain National Monument, including hunting, fishing, mountain biking and whitewater rafting, as well as grazing and motorized vehicle access. The 331,000-acre monument provides a wealth of habitat for game species such as blacktail deer, turkeys, black bears and Tule elk. The region also sustains the trophy trout fisheries of Putah Creek and the Eel River headwaters. Sportsmen and other recreationists who visit the region generate millions of dollars annually, an economic boon that will continue with the area's conservation.
"The Berryessa Snow Mountain region offers great fishing and hunting and prime habitat for fish and wildlife. Sportsmen support the long-term conservation of this national treasure," said J.R. Young, treasurer of BHA's California chapter and a resident of Los Gatos, California. "Hunting and angling are inextricably linked to healthy habitat, and it is our responsibility as sportsmen to protect our wild country and public lands. Sportsmen have been actively engaged in establishing this new national monument, but our work is not done. We must remain involved in the public process to ensure that sportsmen's values continue to inform the area's management – and to secure our outdoor traditions for our kids and grandkids to enjoy."
Backcountry Hunters & Anglers is the sportsmen's voice for our wild public lands, waters and wildlife.
Learn more about BHA:
Visit our website.
Connect with us on Facebook
Follow us on Twitter.
About Backcountry Hunters & Anglers
Backcountry Hunters & Anglers is The Sportsman's Voice for Our Wild Public Lands, Waters and Wildlife.
For more information, please visit www.BackcountryHunters.org.