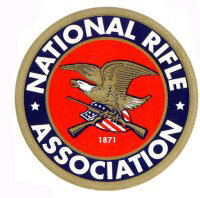 FAIRFAX, Va. –-(Ammoland.com)- The National Rifle Association today unveiled its newly redesigned online retail site: NRAstore.com.
The new portal makes it easy to shop with any internet browser, tablet, or mobile device. New site features allow users to quick order products, filter categories for easier navigation and compare products quickly.
Shoppers also now have the opportunity to create accounts and write product reviews, compile an item wish list and share their purchases on Facebook, Twitter, and other social media.
Additionally, a new integrated shopping cart allows items selected at both NRAstore.com and NRAtactical.com to be purchased with one centralized transaction.
"There is no better way to voice your support for the National Rifle Association and the Second Amendment than by shopping at NRAstore.com," said NRAstore Sales Manager Dirk Grove.

"Not only can you find great, innovative gear, but 100% of NRAstore profits go to support the vital NRA programs that promote America's rich shooting heritage."
The official source for branded NRA products, the NRAstore has grown to feature thousands of products across dozens of categories, including the NRA Tactical brand for firearms enthusiasts seeking the best competition gear and protection for themselves and their families. Experience the refreshing, modern design and seamless shopping experience for all your Second Amendment needs at www.NRAstore.com and www.NRAtactical.com.
About the National Rifle Association
Established in 1871, the National Rifle Association is America's oldest civil rights and sportsmen's group. Five million members strong, NRA continues its mission to uphold Second Amendment rights and is the leader in firearm education and training for law-abiding gun owners, law enforcement and the military. Visit http://nra.org